Students, Activists Commemorate Civil Rights
William J. Ford | 7/8/2014, 3 p.m.
Abeni Jaz Phillips recalled her grandmother telling her stories about how blacks endured beatings, verbal abuse and other vile acts to fight for civil rights.
Phillips, 21, listened to similar accounts last week from activists known as the Freedom Riders during a ceremony to celebrate the 50th anniversary of the signing of the Civil Rights Act. To commemorate the anniversary, Phillips and 48 other high school and college students traveled with several of the original Freedom Riders from Washington, D.C., to Richmond, Virginia, on buses on July 2.
"To see how [Freedom Riders] were welcomed and loved was amazing. They were greeted with bats 50 years ago just so people [could] have equal rights," said Phillips, a public relations major at Howard University in Northwest. "To meet these people who were a part of so much history will inspire me to do more."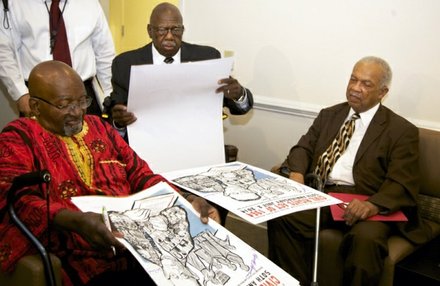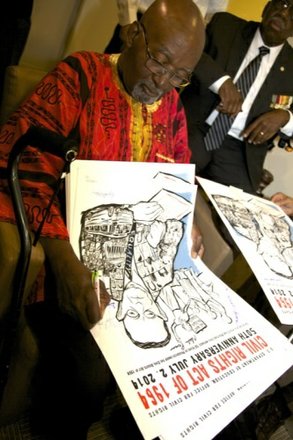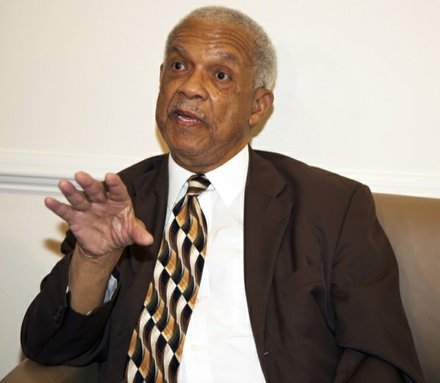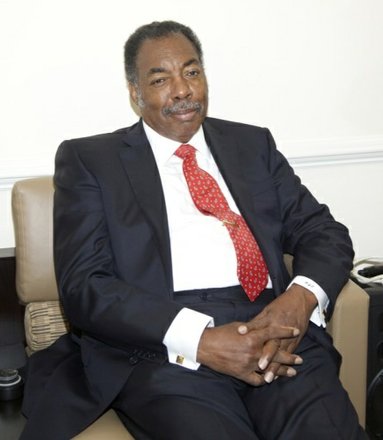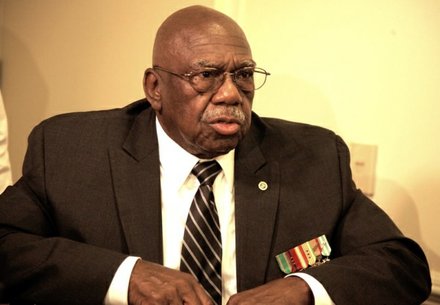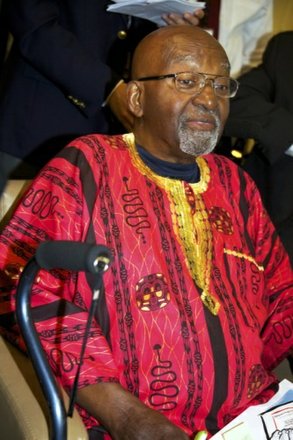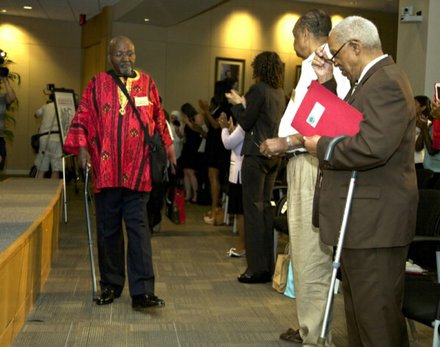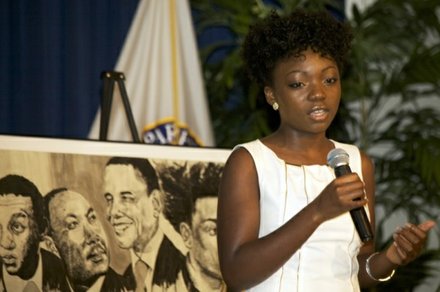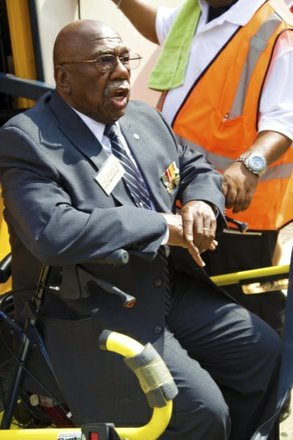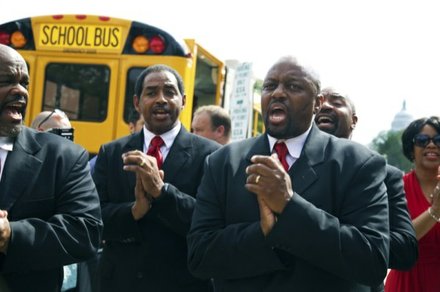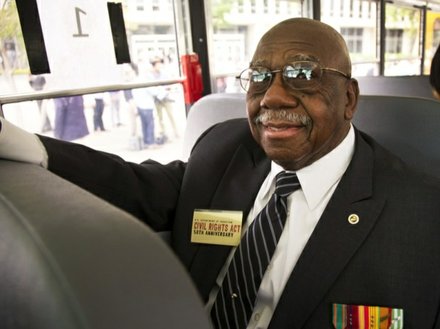 The U.S. Department of Education organized the tribute at its headquarters in Southwest. Students from across the country attended the historic event to learn how the Freedom Riders, as young adults, challenged segregation more than 50 years ago. Student activists used non-violent methods in an effort to combat bus segregation in the South. White mobs cursed, punched, and clubbed both black and white activists with bats and poles and they received no help from local law enforcement.
In response to the violence in the South, President Lyndon B. Johnson signed the Civil Rights Act on July 2, 1964. The act prohibited discrimination based on race, color, religion, sex, or national origin.
Fifty years later, a diverse mix of students, education officials and Freedom Riders boarded three yellow buses en route to Richmond.

"It is just a great honor to be here. Remembering the work and legacy that was done for the civil rights movement … and the struggles of those who came before us is important," said Claudia Sanchez, 33, who's pursuing a master's degree in political science at the University of Texas-San Antonio.
Before the one-hour ceremony got underway, five of the Freedom Riders talked about the importance of the younger generation "remembering your past."
Hank Thomas, one of the original participants in the "Freedom Ride" from Atlanta to Birmingham in 1961, said he fought two wars: working as an Army medic during the Vietnam War and bus segregation in Alabama.
"That was the burden of any black man or woman," Thomas said.
However, he said whites counted for half of the 460 Freedom Riders and about 65 percent of Jewish descent. "Without them, our struggle would have been harder and would've taken us a little bit longer."
Charles Person, a Freedom Rider who served in the Marine Corps during the Vietnam War at the same time as Thomas, commended young adults and offered sage advice.
"I am encouraged by this new generation because they have a lot of energy [and] a lot of knowledge," he said. "They must develop a passion …because without passion, they won't be successful."
Dion Diamond, who participated in the "Freedom Ride" in 1961 from Montgomery to Jackson, Mississippi, said young adults must understand their history.