Study Examines Absence of Blacks in STEM Careers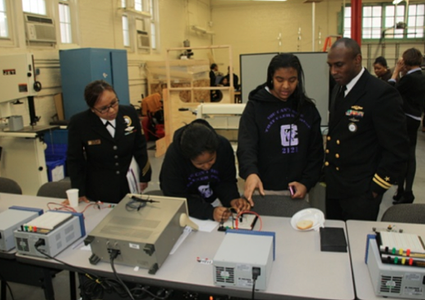 A study on the lack of minority college graduates with STEM-related degrees show that efforts to get more minorities in STEM fields have been successful, but far less is being done to help them succeed.
The study, authored by Andrew W. Campbell, an associate professor of biology at Brown University, found that about one-third of white, black and other minority students intend to major in a STEM discipline when they enter college, but only 18.5 percent of minority students graduate with a STEM major.
"The pipeline we've laid? We're stuffing it but the yield is less than we expect," said Campbell, whose study is published in the July issue of the Oxford Journal of BioScience.
The study also found that only 30 percent of minority students with a bachelor's degree in a STEM field work in a STEM-related field or enter a STEM graduate program.
A report posted in June on the Journal of Blacks in Higher Education website states that blacks earn about 2 percent of the nation's doctorates earned in chemistry, with Louisiana State University in Baton Rouge leading the way for the highest number of African-Americans among doctorate recipients in the field.