Barbara Lang Takes Career in Different Direction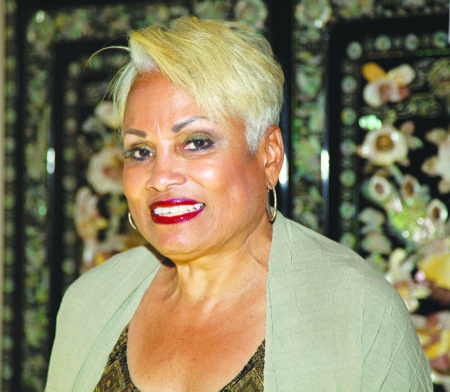 After being the face of the DC Chamber of Commerce for the past 11 years, Barbara Lang stepped away from the organization she helped build into an effective and powerful advocate for businesses in the District of Columbia. Lang became the face of business advocacy in the nation's capital, serving as the voice of small businesses, attending just about every major business function, bending the ear of Mayor Vincent C. Gray, yet playing an active role in helping Gray's administration to develop and roll out its economic development strategy.
Today, Lang heads Lang Strategies, an independent consulting firm that offers its clients an array of services including business development, crisis management, executive leadership development and political strategy management.
Prior to relinquishing her post, Lang said 10 years is long enough to stay at one job and that she left at what she felt was the appropriate time.
"My belief is that after about 10 years on a given job, it is wise to move on to a new endeavor, go out on top and let fresh ideas and philosophies take shape from a new leader," she said in her farewell on the chamber's blog. "Well, I have been at the DC Chamber for 12 years, and while it has been an amazing run, it is now time to step aside and move along to new challenges and experiences."
Lang, managing principal and chief executive officer, said she's comfortable as she moves into uncharted territory.
"I laugh because now I have to take the advice I've been giving business owners all these years," she said with a chuckle. "To succeed, you gotta have a plan, have passion in whatever it is you want to do and have a great team around you."
"The reaction has been positive. We started on April 1. We have several clients already so we're busy."
Lang, her husband Gerald and company staff, hosted an open house on June 26 at The Mansion on O Street, N.W. Mayor Vincent C. Gray, his Communication's Director Pedro Ribeiro, and Chief of Staff Chris Murphy, Council member David Catania, former D.C. first lady Cora Masters Barry, and a procession of politicos, business people, policymakers, friends and others dropped in at her Dupont Circle office located in a building which houses among other things, a hotel, museum and venue for corporate events, seminars and other activities. Guests toured the well-appointed second floor offices of the firm's principals, checked out other parts of the mansion, chatted and enjoyed the ambience surrounded by priceless art, antiques, autographed guitars and secret doorways. Several of them watched the World Cup soccer game on a big screen television between Belgium and South Korea.
"I don't remember when I first met her. I've known her for my whole tenure on the city council," said Catania, an at-large council member and mayoral candidate. "She's without peer in so many ways. She represents the best of Washington in terms of integrity, work ethic and care for the city. I'm really thrilled to be here to celebrate her new venture."