EDITORIAL: Hands Off D.C.
7/9/2014, 3 p.m.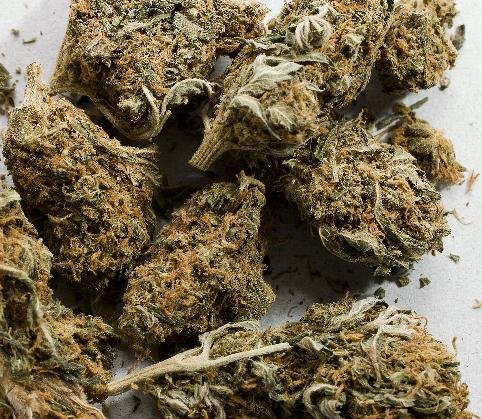 Like clockwork, one of the District's congressional overlords has seen fit to interfere in the internal affairs of our city.
Maryland Rep. Andy Harris recently introduced an amendment that would block city officials from using local or federal funds to decriminalize marijuana.
Harris and fellow Republicans have indicated their intention to use all the legislative means at their disposal to ensure that Mayor Vincent C. Gray and the city council aren't able to move forward on their plan to decriminalize possession of small amounts of cannabis.
Harris, a physician and second-term congressman, purports to be concerned about the effect of marijuana on the District's young people but it's clear that he and his friends are more concerned about keeping a boot on the city's neck. His amendment comes against the backdrop of Congress approving the use of marijuana for medical purposes, 17 states already passing some form of decriminalization and the Justice Department on the sidelines with a hands-off approach to legalization in places like Washington State and Colorado.
To add insult to injury, Maryland Gov. Martin O'Malley signed a bill to move possession of less than 10 grams of marijuana from a criminal to a civil offense but besides verbal opposition Harris isn't taking the legislative measures he has against his home state.
When Council member David Catania visited Harris' office last week to publicly express his displeasure, Harris' deputy chief of staff asked Catania to send an email to request a meeting with Harris. A picture on Twitter shows Catania's chief of staff sending the request via email from the foyer of the office. Then Harris dispatched a statement chiding Catania. Catania, like other city officials, isn't backing down and said he still wants to sit down with Harris.
Harris' action reflects the paternalistic and patronizing attitude that Congress – mainly Republicans – has toward the District. It's as if we are a petri dish and legislators are mad scientists who concoct all types of brews that they force-feed our residents. Mind you, they would never pass the kinds of bills in their home districts but they're content to continue to subvert democracy when it comes to the District of Columbia.
We in this city are perfectly capable of handling our own affairs. It's past time for Congress to get off our backs and allow us to enjoy the privileges and freedoms afforded other Americans.