LETTERS TO THE EDITOR: School Boundaries and Subtle Racism
7/9/2014, 3 p.m.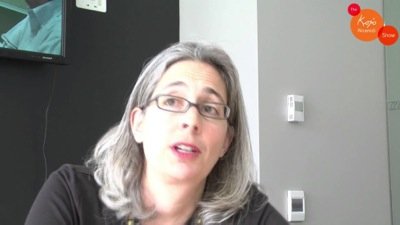 The article "Parents Demand Delay in School Boundaries" by Dorothy Rowley that appeared in the July 3-9 edition of The Washington Informer, reminded me when I was a teenager who got up every morning at 6 a.m. to take three buses all the way across town because I had the choice and courage to attend a white, high-performing school far away from my poverty-stricken neighborhood.
At the time, I was among a small group of blacks attending the school, and we felt blessed to have the opportunity until some of my fellow black students brought it to my attention that our grades had started to pale in comparison to the white students.
All of sudden, where just a year before, we were making As and Bs in math and science at our neighborhood schools, we were now taking home Cs, Ds and Fs in those subjects.
We knew something was up, only to find out at the end of the year that the white teachers were intentionally giving us bad grades as a way to encourage us to return to our neighborhood schools.
But most of us stayed, graduating with a grade point average that we knew was much lower than what we would have achieved, had we gone to the segregated schools within walking distance of our homes.
Unless someone takes a stance and calls out these school boundary changes for what they really are, I can only imagine how many more of our aspiring black students from underprivileged households will be unfairly judged by racist faculty members at these high-performing, majority white schools who don't want our children there.
Linda Williams
Washington, D.C.
Mayoral Candidates Need More than Faith
I'm writing in response to the article, "Questions Linger in Mayor's Race," by Barrington Salmon published in the June 3 paper regarding Joslyn Williams' assertion that the mayoral candidates will be running on faith.
I guess that in their minds, at least two of them will – but to be real, we all know it's going to take a lot more than faith to successfully lead Washington, D.C.
Personally, I like Muriel Bowser, but I'm not at all sure she has the skills or the bravado to effectively manage the District.
At best, with her lack of experience as a municipal manager, Ms. Bowser will only end up being a figurehead at the Wilson Building.
As for Carol Schwartz, she's certainly been a formidable presence on the local political scene for many years, but it's true that there's a very good possibility that her time has passed.
Now, David Catania is a whole other story.
He's got chutzpah. Been around for a while, made some well-thought out decisions that have positively impacted the city.
But most of all, I like that he's been an education czar, who if elected will be the one to make sure that our public schools reach their full potential providing a first-class education for our children.
I'm really sad that Mayor Vincent Gray is on his way out, though.