National Mall to Host Christian Concert
Festival to Feature Scholarships, Evangelists
D. Kevin McNeir | 7/9/2014, 3 p.m.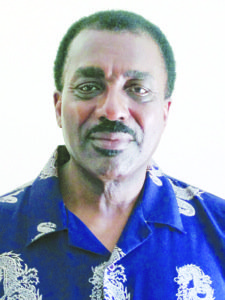 Over the years the National Mall has served as the venue for some of the most provocative protests, marches and political pow-wows in American history.
This Saturday, the spacious grounds will be used for a more spiritual purpose – winning souls for Christ in an atmosphere punctuated with gospel singing, local and national evangelists and more at the NightVision Music Festival – a daylong event free to the public.
"The message we want to share with people in D.C. is that Jesus loves them and that the church should be a place that gives to the community rather than asks for something," said Rev. John Peyton, pastor of Reconciliation Community Church in Manassas, Virginia, who will be a featured speaker.
During the festival, Peyton, whose church holds an annual revival in Southeast, will also give away 350 scholarships to local youth in the amount of $5,000 each in order to make their dreams of attending college come true. He said a chance meeting with a black teenager last year while visiting the District prompted him to secure funds for youth determined to acquire a two- or four-year degree.
"A young brother approached me and admitted that he sold drugs but then he said he really wanted to attend Howard University and better his life," said Peyton, 68, a former lieutenant in the Black Panther Party and a veteran of the U.S. Army. "I wondered how many other young people were out there wishing they could improve their lives but had no one reaching out to help them. A lot of youth in America believe they're owed something – then they're those who are desperate to escape poverty and the ghetto," said the Hampton, Virginia native.
NightVision traces its roots to rural Colorado in a town called Olathe. The event, founded by Victoria Hearst, president of Praise Him Ministries [PHM], will mark its 10th anniversary here in the District. The Rev. Jimmie Church, PHM's general manager and an elder ordained by Peyton, followed his former pastor's request to move to Colorado to assist Hearst.
"I've been charged with bringing the festival to D.C. and while we had to make some adjustments in order to conform with rules of security, we're still going to bring major gospel artists to two stages, will feature inspiring speakers and even hold a drawing for several free 2014 automobiles that we'll give to a few lucky youth who have already qualified for scholarships," said Church, 46.
Performers for the festival, which runs from 10 a.m. to 9:30 p.m. on July 12, offer a diverse representation of music including: three-time Grammy Award winner Donnie McClurkin; American Christian rock band MercyMe; and Salvador, a Texas-based Christian band whose members sing in both English and Spanish.
In addition, throughout the day, father and child reunions and performances by local Christian bands and singers will be featured on one of two stages: the Sylvan Stage (Independence Avenue, between 15th and 17th Street); and the NightVision Stage (15th Street and Constitution Avenue).