National Mall to Host Christian Concert
Festival to Feature Scholarships, Evangelists
D. Kevin McNeir | 7/9/2014, 3 p.m.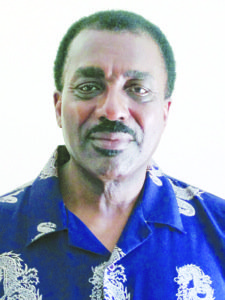 Like any event sponsored by evangelists, NightVision will have its share of testimonies: confessions made by those who have abandoned their former ways of living in order to follow the tenets of Christ.
One speaker who will take to the stage and has gained national recognition as a pro-life leader determined to expose the disproportionate number of black babies killed through abortions bears the name of one of America's most revered civil rights leaders: King.
The appearance of Dr. Alveda King, niece of Dr. Martin Luther King, Jr. and daughter of Dr. King's brother, the Rev. A.D. Williams King, coincides with the release of her book, "King Rules – Ten Truths for You, Your Family and Our Nation to Prosper," a personal collection of "hard-learned lessons, timeless truths and foundational principles for a more intentional, meaningful life."
"I have developed a wonderful relationship with the co-sponsors of the NightVision Festival and believe that having this event on the National Mall will confirm what I learned in a family that traces its roots back seven generations and what I shared in my book: in Christ we are all one, one blood and there's no separation even racially," said King, the self-described guardian of the King family legacy.
She said she wants to talk to youth in order to tell them that God forgives us no matter what.
"I've been married and divorced three times in my life and had two abortions," said King, 63. "I've learned the hard way that instead of being overcome by our circumstances, when we look to Christ there is always hope. So no matter what the circumstances, I never despair."
Church agreed that instilling hope in the hopeless remains the main purpose of the festival.

"We hope that someone who attends gets to know Jesus Christ in a personal way – so much so that they're willing to accept Him as their personal savior," Church said. "But even if they're not ready to make that step, we pray that those who attend will be encouraged to change the way they're living and follow a different and more positive path."