P.G. County Education Briefs: Board Approves Budget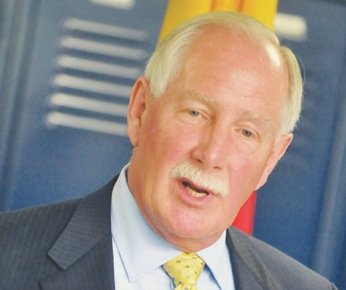 The Prince George's County Board of Education has approved a $1.8 billion schools budget as of July 1.
The new spending plan is $107.4 million more than the budget for FY 2014.
"This year, we have seen a significant increase in revenue," said Segun Eubanks, school board chair. "This demonstrates a commitment to public education by our elected officials and community, as well as a commitment by our district to find new ways to reduce costs, streamline processes, and fund initiatives and academic programs."
The 2014-15 budget happens to be the first proposed by Kevin Maxwell, schools CEO, who made some adjustments to the plan before it met the board's unanimous approval in late June.
"This budget reflects our priorities to expand choice programs, enhance student support, and raise expectations for academic achievement," said Maxwell. "We reduced costs in some areas, which enabled us to channel funds to support our goals to expand successful academic programs and attract and retain highly-qualified staff."
New School Name
The Prince George's County Board of Education recently cast a unanimous vote to follow the schools chief's recommendation in naming a new school in honor of a former superintendent who served during the early 1990s. During that time, county schools faced periods of financial crisis, low student test scores and tensions over court-ordered busing.
Edward M. Felegy Elementary School in Hyattsville, Maryland, now joins a long list of schools in the county named for individuals who include presidents, literary scholars and military officers.
Amber Waller, District 3 school board member, praised the board's choice.
"[Felegy] believed in educating the whole child," said Waller, "I'm grateful for the legacy that he's left."
Cellphone Policy
A newly-adopted cellphone policy no longer prohibits the devices in classrooms or on school buses. The policy, which recently met the school board's unanimous approval, will be included in the student handbook when classes resume this fall.
Verjeana Jacobs, District 5 school board member, said the school system received international attention when it approved its cellphone policy four years ago.

At that time, the policy represented one of the strictest in the region. The old policy banned the use of cellphones and gave school officials the right to confiscate them.
Under the new policy, students will be able to use their cellphones during the regular school day and at after-school activities.
OEM Volunteers
The Prince George's County Office of Emergency Management (OEM) will conduct an "Evacuation and Sheltering Preparedness Exercise" from 7 a.m. to 3 p.m., Friday, July 11 at Dr. Henry A. Wise, Jr. High School in Upper Marlboro, Maryland.
Volunteers are needed during OEM practice sessions in order to better assist emergency responders in the performance of their duties.
For more information, call OEM at (301) 780-8157.