Senate Confirms Obama HUD Secretary Nominee Castro
7/9/2014, 12:40 p.m.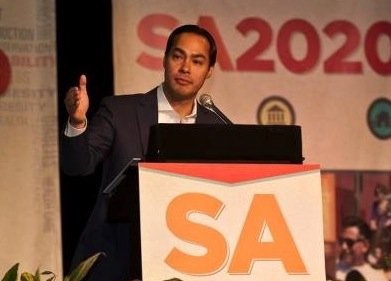 The Senate voted Wednesday to confirm San Antonio Mayor Julian Castro as secretary of Housing and Urban Development.
The vote was 71-26.
Castro, a rising star in the Democratic party, was nominated in May by President Obama. He will replace Shaun Donovan, the nominee to head the White House's Office of Management and Budget.
Castro is the second Latino to lead the agency after Henry Cisneros, who also served as mayor of San Antonio and as a HUD secretary during the Clinton administration.
His twin brother, U.S. Rep. Joaquin Castro (D), represents the central part of San Antonio.