Gray Vetoes D.C. Council's 2015 Budget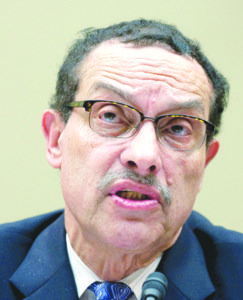 D.C. Mayor Vincent Gray rejected the City Council's fiscal 2015 budget and returned it to the city's legislative body with three line-item vetoes.
The mayor had problems with a number of items in the budget and wants the Council to postpone its summer recess, which is scheduled tentatively to start Tuesday, to remedy its shortcomings.

"I cannot, in good conscience, sign a budget that hurts seniors, taxes wellness, dramatically delays and drives up the cost of the D.C. Streetcar system and ties the hands of future mayors to respond to fiscal problems," Gray said. "I am asking Chairman [Phil] Mendelson and the other members of the council to work with me so we can craft a reasonable compromise that resolves these problems and better serves the 647,000 residents of our city."

The mayor dislikes that qualified senior citizens will not get the relief from property taxes that he supports and has never embraced the so-called "yoga tax," which assesses a fee on those who utilize fitness professionals and facilities.
This is Gray's last budget action before his term ends in January and he wants to work with the council to produce a better plan for the city.

"If the veto is sustained, I look forward to working with the council on a stronger compromise budget," he said. "Although I will not be in office when the majority of this budget is implemented, I cannot turn a blind eye to the impact that it will have on the next administration and District residents."