LeBron James Headed Back to Cleveland
WI Web Staff | 7/11/2014, 12:40 p.m.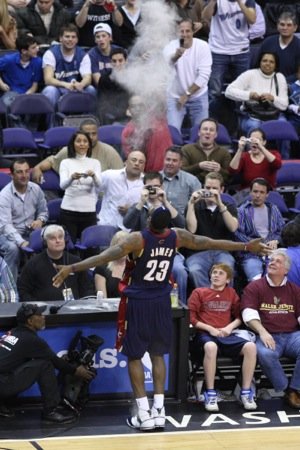 LeBron James will return to the Cleveland Cavaliers.
The 4-time MVP and Akron native, who infamously left the team in 2010 to join the Miami Heat, announced to Sports Illustrated Friday that he would rejoin the franchise where he spent his first seven seasons.
"When I left Cleveland, I was on a mission. I was seeking championships, and we won two," he wrote in an essay published on si.com. "But Miami already knew that feeling. Our city hasn't had that feeling in a long, long, long time. My goal is still to win as many titles as possible, no question. But what's most important for me is bringing one trophy back to Northeast Ohio."