Spelman College Exceeds Fundraising Goal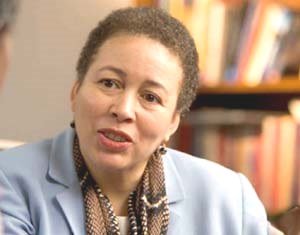 Spelman College announced this week that the historic women's school in Atlanta has generated $157.8 million during a 10-year fundraising campaign, exceeding its goal.
The total represents the largest in Spelman's history, with 71 percent coming from alumni, school officials said.
"When we launched the campaign, we were focused on strengthening the institution's healthy foundation through increased scholarship support for students, strategic investment in our faculty and academic programs, and capital improvements on our campus," said President Beverly Daniel Tatum, who has announced that she will retire in June after 12 years in the position. "It is very gratifying to have met all of these objectives while exceeding our campaign goal."
Spelman officials also announced that scholarship support for students has tripled, along with increased opportunities for faculty research and development.
Other highlights include the creation of a signature social justice fellows program, and funding to build a state-of-the-art wellness facility.
"From campus expansion and significantly increased housing capacity to dramatic growth in annual alumnae support and a campus-wide focus on wellness, Dr. Tatum has provided exemplary leadership," said Rosalind Brewer, chair of the college's board of trustees.
Once Tatum steps down, the board will make her president emerita.