Senate Approves Harriet Tubman Park Bill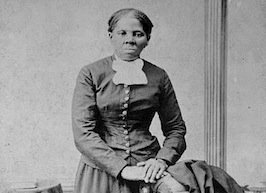 The Senate voted unanimously Wednesday to establish a national historical park at Harriet Tubman's former home and related properties in Auburn, New York, and her childhood residences on Maryland's Eastern Shore.
The bill is authored by Democratic Sens. Charles Schumer and Kirsten Gilibrand of New York and Barbara Mikulski and Benjamin Cardin of Maryland.
"Harriet Tubman, who called Auburn her home, is a pioneer and a true American hero who deserves to be honored for her bravery, service to the nation and compassion," Schumer said.
Tubman, an American icon, is best known for leading the Underground Railroad network of safe havens for runaway slaves.
In Maryland, the Harriet Tubman Underground Railroad National Historical Park would showcase her life as a child and young adult before escaping from slavery.
Mikulski said that the park would be an inspiration to all Marylanders.
"Harriet Tubman was a courageous fighter who delivered scores of slaves to freedom in the Underground Railroad," she said. "[The park] is a fitting tribute to honor her lasting legacy for Maryland and our nation while inspiring future generations of women and girls."
A bill to establish the park was introduced by Democratic Rep. Dan Maffei of New York in February 2013 and it has the bipartisan support of 101 House members.