OSSE Grants Boost Participation in Farm Field Trips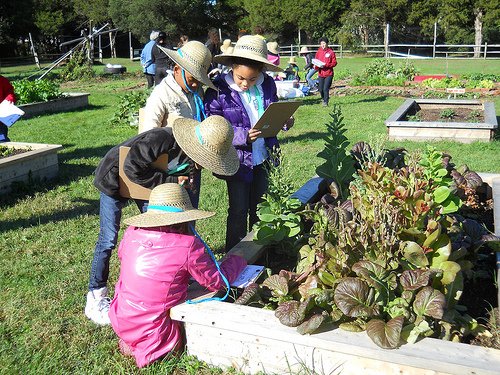 The Office of the State Superintendent of Education announced that it will grant $33,000 to the District's Farm Field Trip program as part of a new initiative of the DC Healthy Schools Act.
Awards from the program during the upcoming school year will help 23 public and charter schools increase their capacity to participate in trips to area farms.
"The Farm Field Trip program enables our schools to provide students with firsthand experience of where food comes from, while developing critical skills and meeting age-appropriate curriculum standards," said Jesús Aguirre, state superintendent. "These field trips help encourage students to make healthier food choices at school and at home. By doing so, we are investing in the preservation of our communities."
The trips aim to teach students about nutrition, pollination and pest control, and cultural and historical crops.
Among participants for the upcoming program are the Washington Yu Ying Public Charter School in Ward 5; Tyler Elementary School and Two Rivers Public Charter School in Ward 6; and Excel Public Charter School and Thurgood Marshall Academy Public Charter School in Ward 8.