The Growth in Gaming
Paula Sanz, Special to The Informer | 7/14/2014, midnight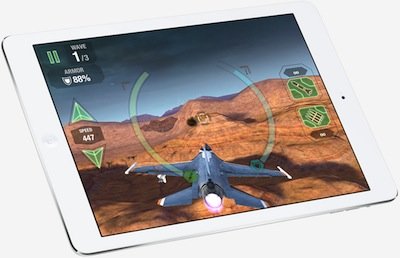 There's no other past time in history that has proved so popular among such a diverse range of people than computer gaming. Once the reserve of geeks and teenagers, isolated in basements and bedrooms, the gaming industry has experienced substantive growth in the past two decades, fueled by an increase in acceptability, mobility of play and ease of use.
Fifty-eight percent of Americans play video games, with an average of two gamers living in each home, and on average the age of gamers is about 30. Sound surprising? The teenagers of the 1990s that were happily gaming whilst their parents debated the merits and dangers of video games have all grown up, fueling the industry's enormous rise.
One of the varieties of games experiencing record growth is that of the puzzle, board game, trivia and card games. These, accessible through even low grade hardware that lacks graphical complexity, are experiencing huge growth due to the growth in the smartphone market; anyone can now play these games on the go, and due to the huge potential audience that is granted by casual yet adored puzzle games, growth has resulted.
The growth in puzzle games has been matched by similar growth in the online gambling sphere. As countries relax laws on gambling and the public realizes that such gaming can be conducted in a safe, responsible manner; a far cry from the images of gamblers becoming destitute at the tables in Vegas; the industry has skyrocketed. It's not just casino games either; online bingo games are cheaper by the dozen nowadays, fueled by impressive growth among women, mothers and those who work at home; sites such as bingo.com are completely taking off.
Games such as shooters, which have traditionally been the big sellers and money makers for gaming production houses, are slipping compared with the enormous growth in casual and family games that are naturally less violent and controversial. This is due to a variety of factors. Firstly, games such as Candy Crush and AngryBirds are often downloadable and very cheap compared to big shooter releases on consoles that cost up to $50. For the casual gamer, such high upfront costs pale in comparison to the act of buying and downloading a title for £5, then having the option to buy in-game extras when it suits them. The figures speak for themselves: In 2009, 20 percent of game sales were digital, a figure that had grown to 40% in 2012.
Will the casual gaming renaissance continue? Or will something new come along? Only time will tell.