D.C. Mayor Gray Chides Council Override of Budget Veto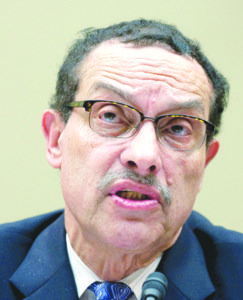 D.C. Mayor Vincent Gray decried the city council's decision to override his veto of the 2015 budget plan, warning that it "ties the hands of future mayors."
The Council voted 12-1 on Monday to override Gray's veto, with Ward 6's Tommy Wells as the lone dissenter, after the mayor voiced concerns about critical areas of the proposal.
Gray, who rejected the budget last week, lamented the council's vote, arguing that District residents deserved better.
"As I said in my veto statement, I could not, in good conscience, sign a budget that hurts seniors, taxes wellness, dramatically delays and drives up the cost of the D.C. streetcar system, and ties the hands of future mayors to respond to fiscal problems," said Gray, who was bested in April by Ward 4 Council member Muriel Bowser in the Democratic mayoral primary. "I am disappointed that the council did not see fit to work with me to craft a reasonable compromise that serves the best interest of District residents."