Tierra Jolly Wins Ward 8 Board of Education Race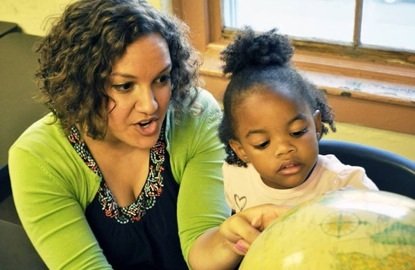 Tierra Jolly, educator and political neophyte, won the Ward 8 seat on D.C.'s Board of Education on Tuesday, besting veteran political activist Philip Pannell, 704-599.
Jolly, 31, a teacher at Bishop McNamara High School in Forestville, Maryland, focused her campaign on boosting the academic standards of Ballou and Anacostia, lowering truancy rates and improving working conditions for teachers.
When she takes office in a few days, she will be the only educator on the board.
Jolly, who has also taught at Kramer Middle School in Southeast, received congratulations from D.C. Council member Muriel Bowser (Ward 4), the Democratic nominee for mayor, and other political figures in the city.
One voter, Eric Jessup, said Pannell's time has passed.
"Philip Pannell is a nice guy," said Jessup, 51, after casting his vote at Anacostia Library in Southeast. "However, it is time to stop the same ol', same ol' people from winning political office all the time."
Jolly won't be up for re-election until 2016. She told The Informer she doesn't plan to run for a council seat.