Norton Sponsors 'Dance Day' Resolution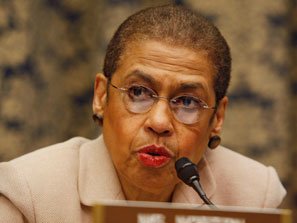 D.C. Delegate Eleanor Holmes Norton recently introduced a resolution in the House of Representatives marking Saturday, July 26 as National Dance Day.
"National Dance Day is not only fun, it is a great workout for people of all ages," said Norton, who at 77 is renowned for her ability to cut a rug. "This year's Dance Day is at the Millennium Stage and is outdoors. We are very pleased to have the Kennedy Center and the Dizzy Feet Foundation, in conjunction, with our office, as co-sponsors again this year."
National Dance Day celebrations began in D.C. and Los Angeles five years ago, eventually catching on nationwide. The annual event was established by Nigel Lythgoe of "So You Think You Can Dance" fame.
D.C.'s celebration this year will take place 5-7 p.m. at the Kennedy Center's North Plaza in Northwest.