D.C. Council Overrides Mayor Gray's Budget Veto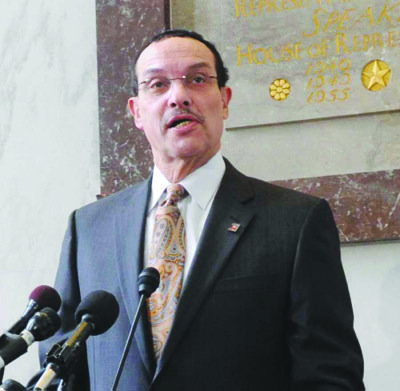 The D.C. Council didn't take long Monday afternoon to brush aside Mayor Vincent C. Gray's veto of the FY 2014-15 budget.
Gray sent Council Chairman Phil Mendelson a letter last Friday signaling his veto of the "Fiscal Year 2015 Revised Budget Support Emergency Act of 2014" as well as three line item vetoes of the FY 2015 Budget Request Act of 2014. Gray said he had significant problems with several areas of the council's budget and asked the legislators to delay their summer recess for 30 days to work with administration officials on a compromise budget that best serves the interests of District residents.
"I cannot, in good conscience, sign a budget that hurts seniors, taxes wellness, dramatically delays and drives up the cost of the D.C. Streetcar system, and ties the hands of future mayors to respond to fiscal problems," said Gray, 71. "I am asking Chairman Mendelson and the other members of the council to work with me so we can craft a reasonable compromise that resolves these problems and better serves the 647,000 residents of our city."
"Specifically, this budget not only guts the tax cuts we promised our seniors, but also disproportionately shifts the tax burden to them in other ways."
He said the budget taxes wellness (because of the proposed gym tax) removes incentives for District employees to live in the city. Gray also said this budget would delay increasing the cost of what he termed "our most important public-transit initiative in years: The D.C. Streetcar Program."
Despite Gray's arguments, the council overrode the veto12-1 and members explained why.
"I recognize that a lot of people who love this city will disagree. Each branch will have differences with regards to the budget. We all have an interest in what the budget does," said Ward 4 Council member and mayoral candidate Muriel Bowser. "I don't support the gym tax and I would have preferred that it left the Bonds senior taxes as it was. But the budget has widespread tax breaks which equal an investment in our economic growth that will be important for our city."
"Mayor Gray said we should leave more room, more money. This city of over 600,000 residents has collected a lot of revenues and we do have many needs. I expect the next mayor to assess the needs and act accordingly. This is not the last time we'll revisit any of these issues."
Bowser, 41, who defeated Gray in the April 1 primary, said she's underwhelmed by what she's seen with the streetcar program so far.
"We can fund streetcars or have tax breaks – I actually believe that we can do both," Bowser said. "We've committed hundreds of millions to this and have seen nothing. We need a timeline and execution so we can really deliver."
Ward 8 Council member Marion S. Barry, Jr. agreed
"It's a streetcar to nowhere," he asserted. "There was no proper planning or widespread hearings. I was one of the early supporters but there have been too many problems."