Mental Health Officials Slam J. Crew
Claim New Zero Size Promotes Unhealthy Habits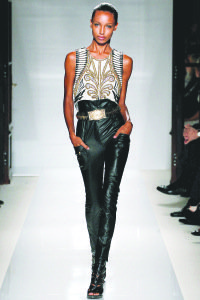 "The real marketing win is not in the size number but the number of sizes," Duff said.
However, some who cover the fashion industry said they won't condone J. Crew's decision. "I won't support J. Crew's decision to expand their sizing downward because it feeds into the notion that clothing size is a scarlet letter," said Belle, who writes for Capitol Hill Style in Northwest. "The practical and reasonable thing to do would be to create a measurement's guide that isn't abhorrently dishonest, accepting that the brand now sells size 24 clothing."
For NEDA officials, it's not just about the size; it's about protecting and saving the lives of those with eating disorders.
Grefe said 20 million women and 10 million men suffer from a clinically significant eating disorder at some time in their life, including anorexia nervosa, bulimia nervosa, binge eating disorder, or an eating disorder not otherwise specified.
She said four out of 10 Americans either suffered or have known someone who has suffered with an eating disorder.
Statistics provided by NEDA reveal that, by age 6, girls primarily start to express concerns about their weight or shape with 40 to 60 percent of elementary school girls expressing anxiety about their weight or about becoming too fat. 
"This concern endures through life as 46 percent of nine to 11-year-olds are sometimes or very often on diets and 82 percent of their families are sometimes or very often on diets," Grefe said.
 NEDA officials said the average American woman stands 5 feet 4 inches tall and weighs 165 pounds. They said the average Miss America winner registers 5 feet 7 inches and weighs 121 pounds and most fashion models are thinner than 98 percent of American women.
"The National Eating Disorders Association would welcome the opportunity to meet with J. Crew's senior management to educate them on the damaging effect this type of marketing has on consumers, particularly our youth," Grefe said.