Removing Barriers and Improving the Quality of Life for Seniors
D.C. Office on Aging Strives to Keep Every Senior Safe
John M. Thompson, Ph.D., FAAMA Executive Director, D.C. Office on Aging | 7/16/2014, 3 p.m.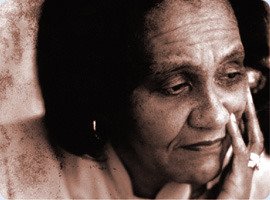 In the D.C. Office on Aging's first issue in The Washington Informer, I would like to talk about falls in the home and how they may lead to injury or death to the elderly.

According to Dr. Roger A. Mitchell, Jr., chief medical examiner of Washington, D.C., there are over 70 seniors who die annually in the District because of a preventable fall. The fall may not necessarily be one that leads to sudden death such as a senior hitting his head on concrete or a hard surface. Instead, it appears that the majority of the seniors who died due to a preventable fall died because they were comorbid and as a result of the fall, they sustained a fractured hip. Comorbidity, or the state of living with multiple diseases such as congestive heart failure, diabetes, and cancer, combined with a bone fracturing fall can further exacerbate a senior's health condition and lead to death. You can imagine that fracturing or breaking any bone in the body is very painful and the recovery from such injuries can be an uphill battle for some people, especially if they were not active or exercising prior to the fall. Unfortunately, some of these individuals become even less active and, subsequently, gain weight because they are not eating properly. This leads to further worsening of the disease stage in their bodies, which causes them to succumb to death. According to the chief medical examiner, the cause of death for those who die within a year after experiencing a fall, would be the fall itself.
One may think that 70 seniors out of the nearly 104,000 seniors in the District is not a huge number, but even if one senior died from a preventable fall, that is one too many. Therefore, it is my vision that we decrease the number of reports of seniors dying from a preventable fall to zero as a result of a new initiative that the District of Columbia Office on Aging is rolling out this month. Through the new initiative, DCOA will dispatch an occupational therapist (OT) to a senior's home to conduct a falls assessment. Through the falls assessment, seniors will receive a report with recommendations on how to eliminate fall hazards in their homes. For example, the assessment might identify an old piece of rug in the kitchen that could cause a senior to slip or phone cords and other wires that could cause a senior to trip and injure himself/herself. The OT may recommend the installation of grab bars in the stairwell or a walk-in tub if a senior is no longer able to lift his leg high enough without tripping to get in the tub.

I am confident that through this program, seniors can improve the quality of their lives as we remove barriers that prevent them from experiencing injury. Through this initiative, I hope that we can keep every senior safe. Please contact the District of Columbia Office on Aging at 202-724-5626 to sign up for a falls assessment.