NAACP to Honor Howard U.'s William Spriggs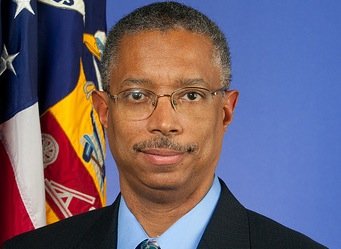 William Spriggs, a professor and past chairman of Howard University's economics department, was recently selected by the NAACP as this year's recipient of the organization's Benjamin L. Hooks "Keeper of the Flame" Award.
Spriggs, a guest columnist for the National Newspaper Publishers Association, will receive the honor Wednesday at the organization's national convention in Las Vegas.
The award is given to recipients who have made significant contributions to racial equality and fairness in the labor movement and have fostered creative involvement to encourage positive outcomes.
In addition to his duties at Howard, Spriggs serves as the chief economist of the AFL-CIO, the largest labor federation in the nation. He has served in the Obama and Clinton administrations and holds memberships in the National Academy of Public Administrators and the National Academy of Social Insurance.