Bowser to Hold Soccer Stadium Hearings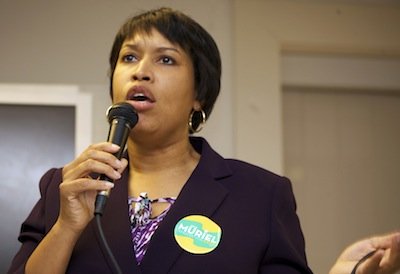 D.C. Council member Muriel Bowser (D-Ward 4) will hold public hearings next week on a proposal to build a soccer stadium in the city.
The first hearing 6 p.m. Wednesday at the Frank Reeves Municipal Center in Northwest and 7 p.m. Thursday at the D.C. Department of Consumer and Regulatory Affairs headquarters in Southwest.
Bowser, the chairman of the Committee on Economic Development and the Democratic nominee for mayor, wants to hear how residents feel about the proposed stadium and the redevelopment of the Reeves Center.