Gray Lauds Drop in D.C. Unemployment Rate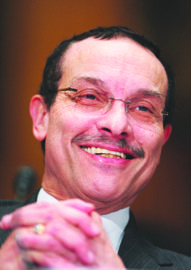 D.C. Mayor Vincent Gray said he is elated about the latest unemployment figures from the Department of Labor that show the city's unemployment rate for June dropped to 7.4 percent, a decrease of 0.1 percentage points from the revised May rate of 7.5 percent.
When Gray campaigned for mayor in 2010, he pledged to work to bring down the jobless rate, which was near 11 percent at that time.

"I'm proud to see yet more District residents getting back to work, but I remain committed to ensuring that every District resident who is willing and able to work can find a good job," Gray said. "I will continue to do everything I can to ensure that more jobs are available in the District, and that more of our residents have the tools they need to compete for those jobs."