Obama Talks Youth Initiative, D.C. Statehood During School Visit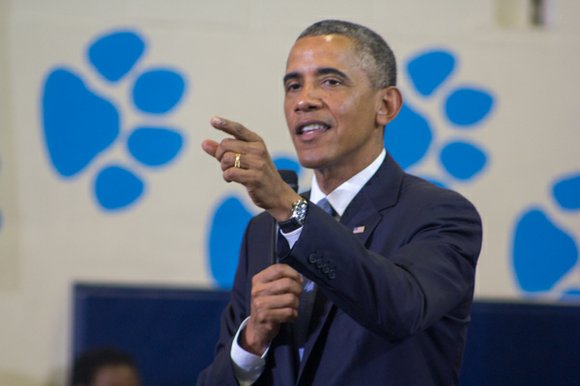 President Obama made an appearance Monday at the Walker Jones Education Campus in D.C., where he expounded on his quest to improve the quality of life for young minority males.
Obama, who launched the "My Brother's Keeper" initiative in February to enhance job and educational opportunities for black and Latino boys, said it was important for him to visit the school because he realized many of the male students are where he was about 40 years ago.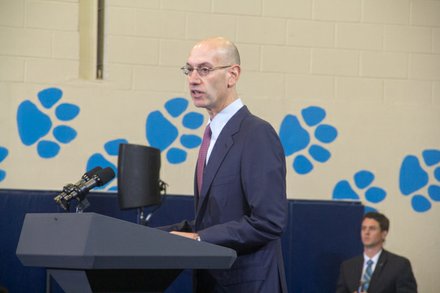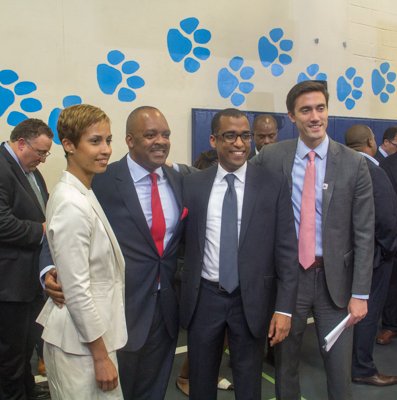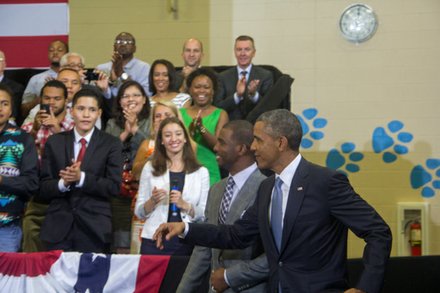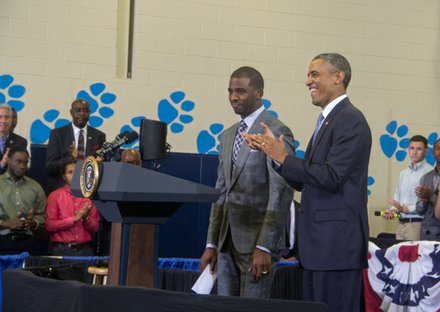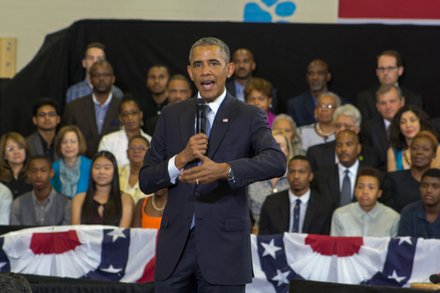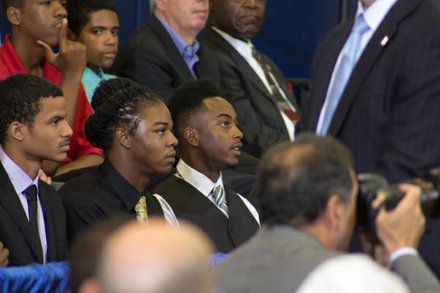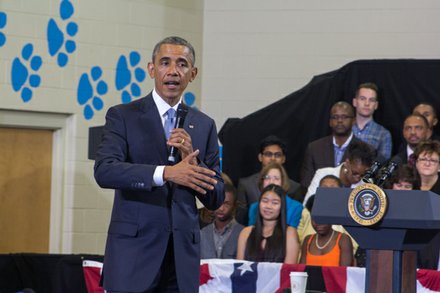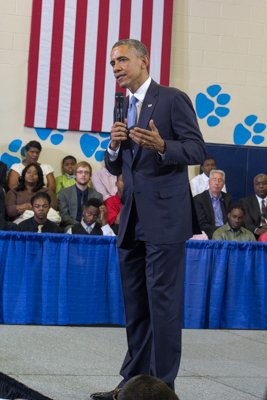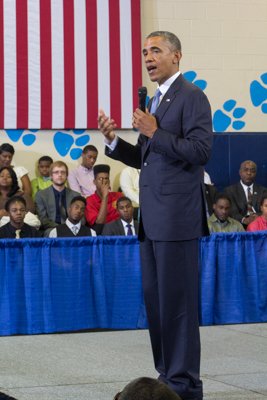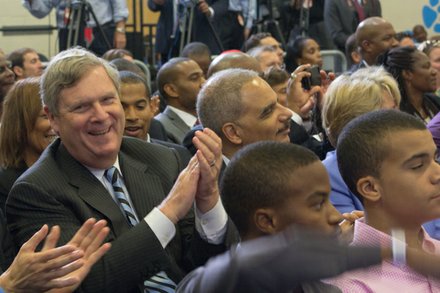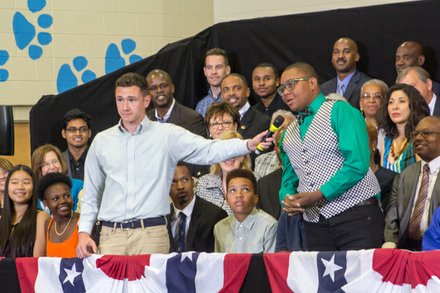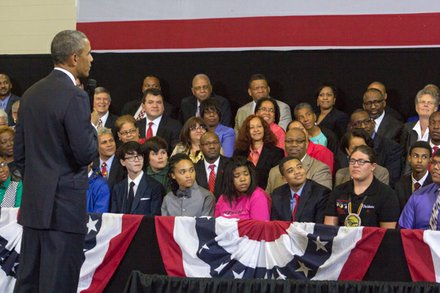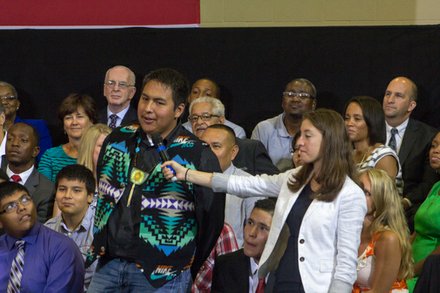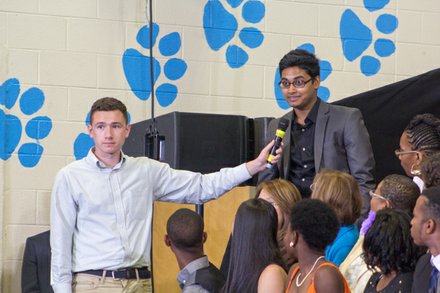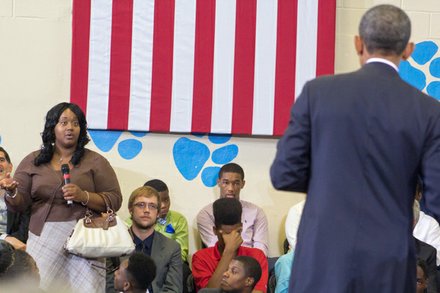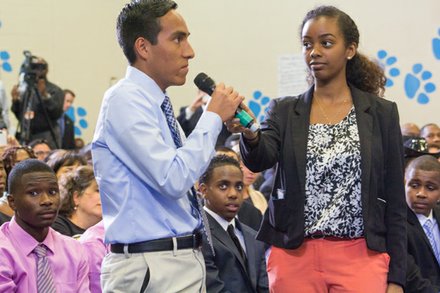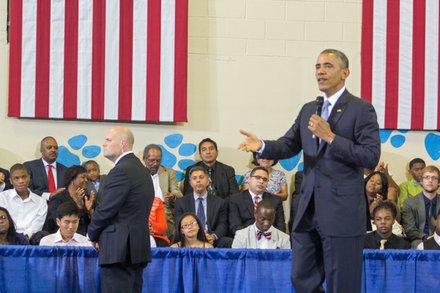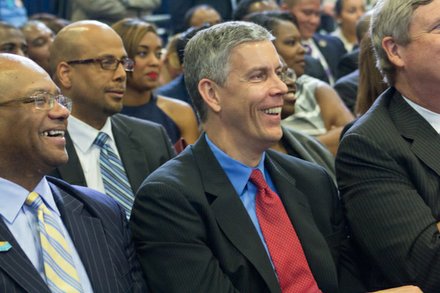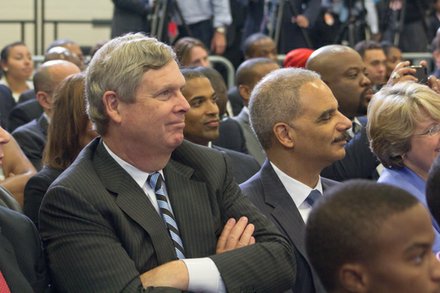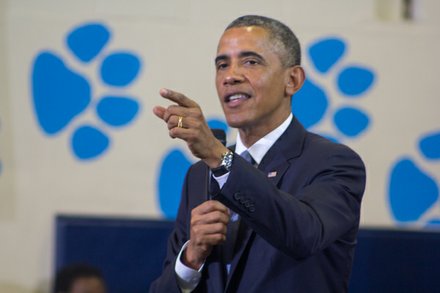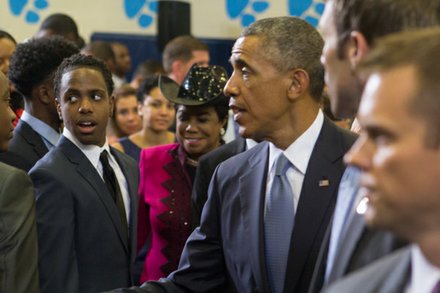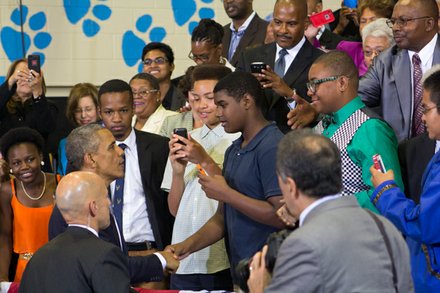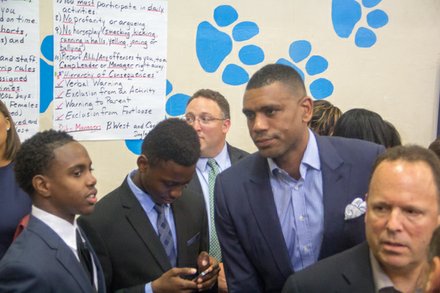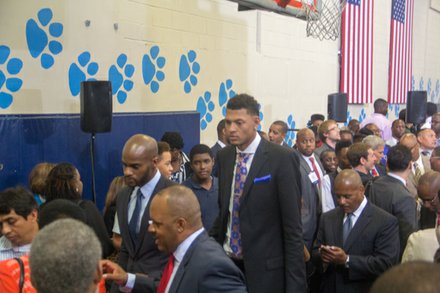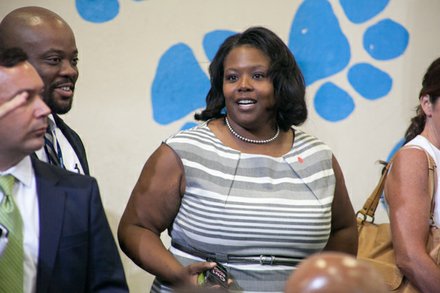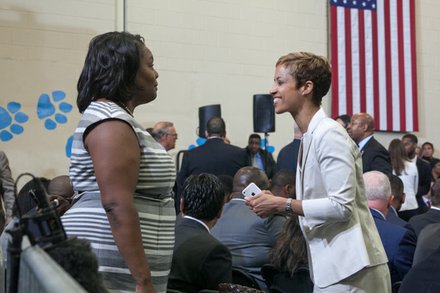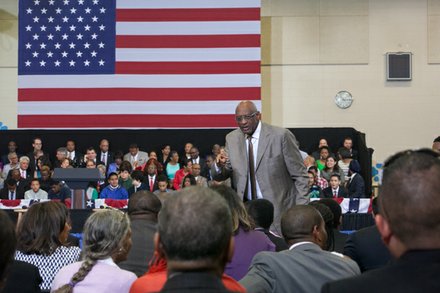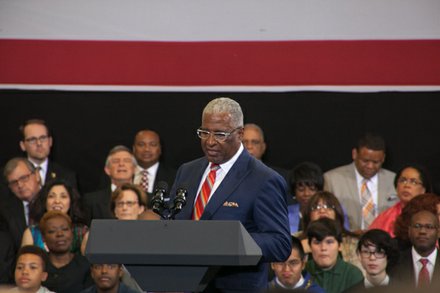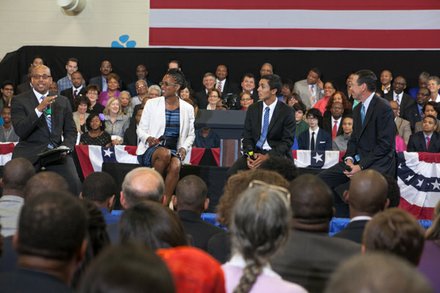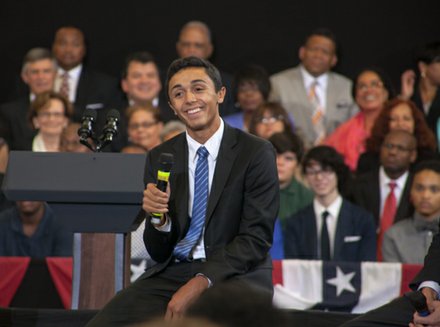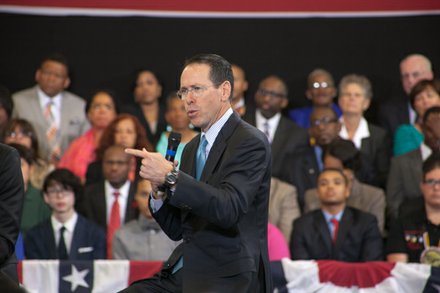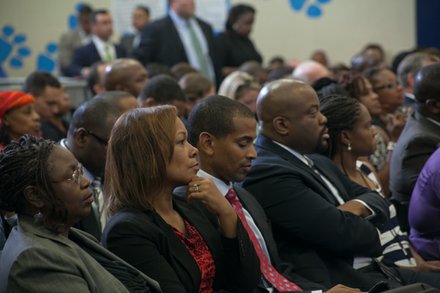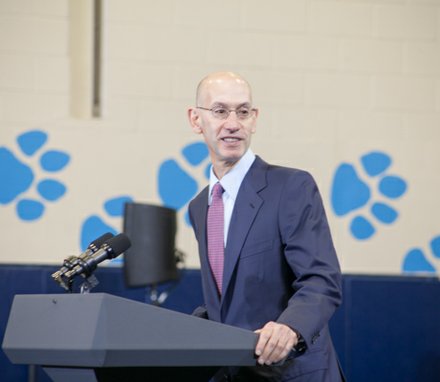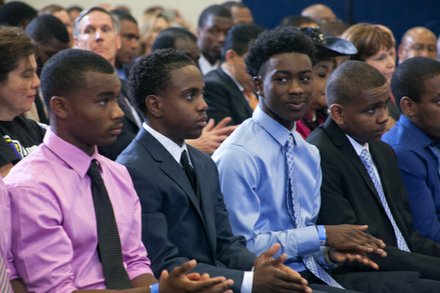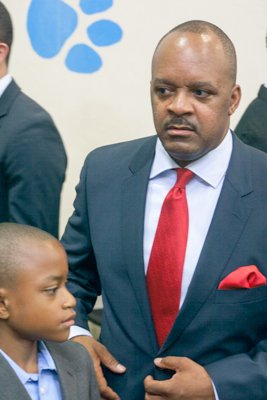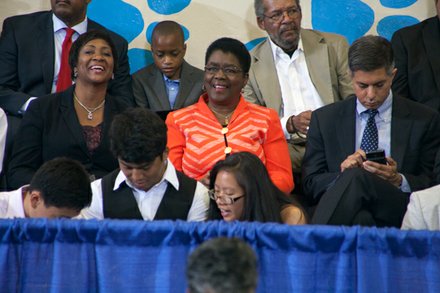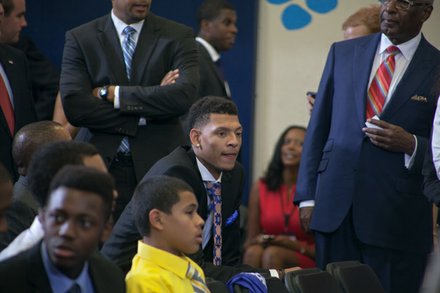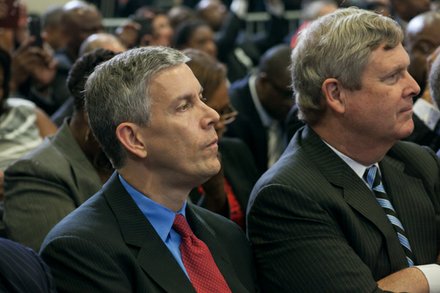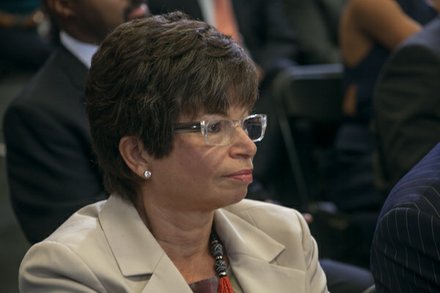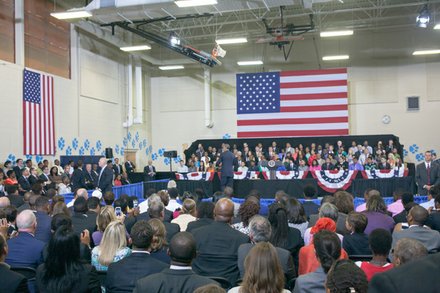 "I've had a chance to talk to some young people in the past, and I always say that I see myself in the young men who are coming up now," Obama said, explaining how he went without a father in the household during his teen years.
"It took me a while to realize that I was angry about that, and I acted out in some ways," he said. "I was raised by a single mom. We didn't have a lot in terms of wealth, although we had a lot of love in the house and my grandparents helped out. But despite their best efforts, sometimes I made some bad choices. I didn't always take school as serious as I should have."
Obama said the only difference between him and "extraordinarily talented" young males he sees across the nation is that he lived in a forgiving environment.
"So if I made a mistake, I often had a second chance, or I often had a third chance," the president said. "And some of the costs of making mistakes, they weren't deadly. I wasn't going to end up shot. I wasn't going to end up in jail."
Consequently, Obama said he's constantly thought about how he could even the odds for young men who had the potential of "being a doctor or a lawyer or a senator or an attorney general or a secretary of education."
"My Brother's Keeper isn't some new, big government program. It's actually a team effort," he said. "It's all about a whole bunch of folks — educators, business leaders, faith leaders, foundations, government — all working together to give boys and young men of color the tools that they need to succeed and make sure that every young person can reach their potential.
"And so the reason that we're here today is to announce some of the pledges that have already been made, some of the commitments that have already been made by a series of institutions that just give you a sense of the kind of progress and excitement that we've seen since we launched this initiative," he said.
Obama also addressed a wide range of other topics, including openly supporting D.C.'s push for statehood for the first time.
"I'm in D.C., so I'm for it," he said in response to an audience member's question on the issue. "I think I've long believed that D.C. pays — folks in D.C. pay taxes like everybody else," he said. "They contribute to the overall well-being of the country like everybody else. They should be represented like everybody else.
"And it's not as if Washington, D.C. is not big enough compared to other states," he said. "There's been a long movement to get D.C. statehood and I've been for it for quite some time."