P.G. County Council OKs MGM Casino at Harbor
WI Web Staff | 7/21/2014, noon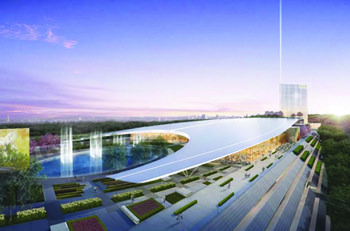 A building plan for a $925 million MGM casino resort at the National Harbor in Prince George's County was approved Monday by the county council.
The council voted 8-1 during a panel meeting in Upper Marlboro for construction of the Las Vegas-style casino and hotel, which could open as early as July 2016.
Lorenzo Creighton, MGM National Harbor president and chief operating officer, called Monday's vote an "unprecedented achievement we can all share and celebrate."
"We look forward to building a strong partnership for years to come," Creighton said. "There's still much work to be done to ensure a timely opening in 2016, but our construction team is already creating new local jobs. Prince George's County is now seeing just the beginning of the employment opportunities and economic benefits our resort will generate.
A Maryland gaming commission ruled in December to build the state's sixth gaming location at the Harbor after a lengthy and highly competitive bidding war for the contract.