Sharpton, NAACP Condemn NYPD Chokehold Death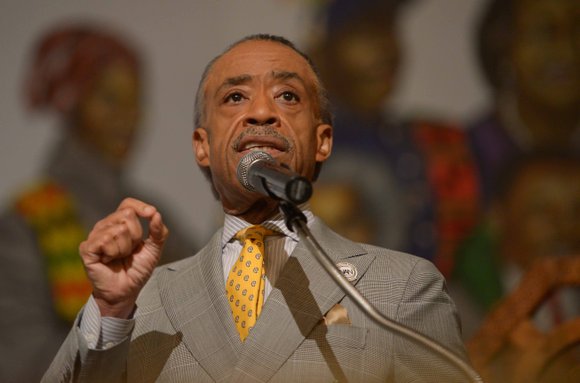 The NAACP and the Rev. Al Sharpton condemned the New York City police officers who killed an asthmatic Staten Island man Thursday by putting him in a chokehold.
Eric Garner, a 43-year-old father of six, died after an officer restrained him by putting him in the chokehold. Witnesses said Garner, who was approached by police for selling untaxed cigarettes, repeatedly told the officers that he couldn't breathe.
A video of the encounter made by a witness has gone viral.
"Our hearts go out to the family of Eric Garner, who senselessly lost their loved one at the hands of an officer, whose job was to serve and protect," said Hazel N. Dukes, president of the New York State Conference of the NAACP. "Communities of color are sick and tired of this familiar story. Mr. Garner is one of too many New Yorkers who have unjustly had their lives cut short by police officers over the past decades."
Dukes said that the NAACP will work with New York Mayor Bill de Blasio and the city police commissioner to see that "justice is served and mechanisms are put in place to prevent these types of tragedies from happening again in our city."
Sharpton said that the incident made no sense at all.
"I cannot understand how anyone can choke an unarmed man, and continue to do so despite the fact that he is saying he cannot breathe over and over and over again," Sharpton said. "Let's put aside the fact that chokeholds are illegal; where is the humanity? The man is literally telling you he cannot breathe."
Sharpton said that he is equally puzzled about why the police even apprehended Garner.
"And what might you ask was Eric Garner's crime?" he asked. "Selling loose cigarettes."