Ben's Chili Bowl to Open Reagan Airport Location on Wednesday
WI Web Staff | 7/22/2014, 8 p.m.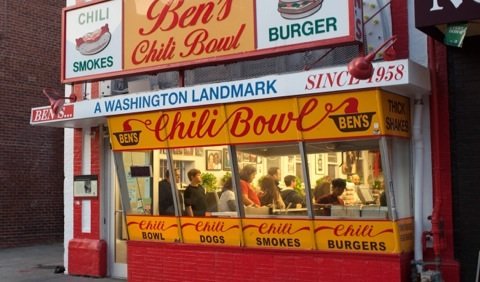 Ben's Chili Bowl, the landmark D.C. restaurant that has for decades been an historic part of city culture, will celebrate the opening of its first airport location Wednesday during a ribbon-cutting ceremony at Reagan National Airport.
The event will be held 10:30 a.m. in the concourse level of the airport's B/C terminal. The Chuck Brown Band will perform at the event in honor of the late D.C. music legend.
"Ben's Chili Bowl is an iconic part of Washington, D.C.'s rich culture," said Jack Potter, president and CEO of Metropolitan Washington Airports Authority. "It is fitting to have Ben's at the airport, welcoming travelers and giving them their first taste of the region."
The storied restaurant has been patronized over the years by luminaries ranging from Martin Luther King Jr. and Ella Fitzgerald to Bill Cosby and President Barack Obama.
The franchise in March opened a new location in Northern Virginia, its first new stand-alone site in more than 55 years.