Booker, Paul Float Sentencing Reform Legislation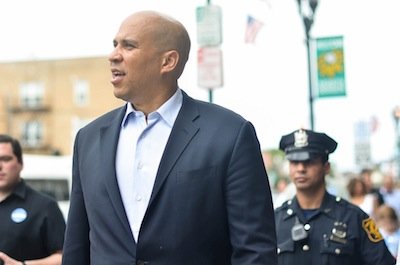 Freshman Sens. Cory Booker (D-N.J.) and Rand Paul (R-Ky.) teamed earlier this month to introduce a bill that would radically change the nation's criminal justice system. 

The Record Expungement Designed to Enhance Employment Act, or REDEEM Act, incentivizes states to increase the age of criminal responsibility to 18; allows for sealing and expungement of juvenile records; restricts use of juvenile solitary confinement; offers adults a way to seal non-violent criminal records and lifts ban on SNAP and TANF benefits for low-level drug offenders.
Booker said taxpayers will benefit the most if the bill is passed.

"I will work with anyone, from any party, to make a difference for the people of New Jersey, and this bipartisan legislation does just that," he said. "[The bill] will ensure that our tax dollars are being used in smarter, more productive ways. It will also establish much-needed sensible reforms that keep kids out of the adult correctional system, protect their privacy so a youthful mistake can remain a youthful mistake and help make it less likely that low-level adult offenders re-offend."