LETTERS TO THE EDITOR: Voters Make the Difference
7/23/2014, 3 p.m.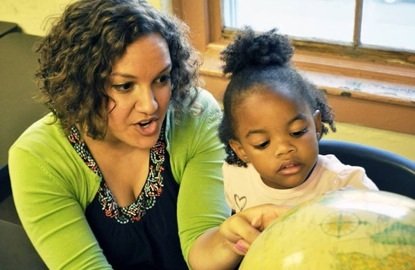 First, let me say I voted in the July 15 Ward 8 Board of Education election. Secondly, I would also like to say the candidate I voted for didn't win. Now that we've got all that out of the way, it brings me to the reason I'm writing this letter.
When I read James Wright's article, "Jolly Wins Ward 8 Board of Education Race," which appeared in the July 17, 2014 edition, and saw the total number of residents who voted in the election, it hurt so bad I wanted to cry. A total of 1,303 voters participated in the election in our ward – Ward 8 – which has some of the lowest high school graduation rates and some of the highest high school dropout rates in the city.
Our ward – Ward 8 – with some of the lowest performing elementary schools in the District probably has more special education students than any other ward in the city. All this means is that we in Ward 8 have a lot of problems with the education of our students, and that should raise a lot of red flags because, believe it or not, our young folks are really our future. We have to show the rest of the city we care about what happens to our students, and what happens to them should matter to us – all of us.
Our city is changing, and not everyone cares about what's happening in our ward, but we care and the best way to show the rest of the city we care is by participating in the electoral process. We can have a say in what happens, but we have to participate. My mother use to always tell my siblings and me "I don't care if the election is for the city dog catcher; you vote for who you think will catch the most dogs. But the most important thing is to vote."
Michael Johnson
Washington, D.C.
The Tribute to Wayne Curry
Just wanted to let you all know that Barrington Salmon did a great job covering the home-going service of Prince George's County's beloved son, Wayne Curry, "Throng of Mourners Say Goodbye to Wayne Curry," published in the July 17-23 edition.
I couldn't attend the service, but from reading the article, the essence of the ceremony resonated within me.
Mr. Curry will forever be remembered for the conscientious manner in which he served as a county executive – consistently putting the needs of residents first.
Rushern Baker, the current county executive, couldn't have said it better than when he described Mr. Curry as "so contemporary a man, so involved in our world, so immersed in our times, so responsive to its challenges, so intense a participant in the great events and the great decisions of our day, that he seemed the very symbol of the – of the vitality and the exuberance that is the essence of life itself. Today we mourn him, tomorrow we will miss him."
Thank you for the comprehensive coverage.
Linda Johnson
Glenarden, Maryland
Happy 50th Anniversary!
Congratulations to The Washington Informer Newspaper on its 50th Anniversary. I have been a loyal reader of the newspaper for almost 40 years. Your paper has been a beacon of light in our community, and I wish you and your whole staff nothing but success. The articles you bring to us provide a perspective of the news that's totally different than that of any other news outlet. It's our perspective, and for that we are so grateful.
I'm getting a real kick out of the Flashback photographs that you're running each week; those photographs are treasures. They allow me for a brief moment to recall memories of times in the city that will be no more. Here's wishing you and your staff 50 more years of doing what you do best: providing positive news to our community that's exclusively about our community.
Helen Robinson
Washington, D.C.