Dem Lawmakers Call for Universal Internet Access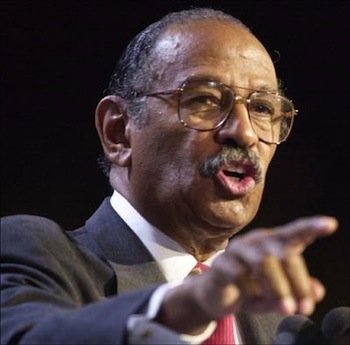 Two House members were among group of lawmakers Monday calling on Congress and the Federal Communications Commission to ensure that every American has access to the Internet, regardless of economic status.
Democratic Reps. John Conyers of Michigan and G.K. Butterfield of North Carolina, who both spoke at a luncheon during the 12th annual Access to Capital & Telecom Policy Conference at D.C.'s Embassy Suites Convention Center Hotel, said that broadband access should be a universal right.
"We must continue to strive for an open Internet," Butterfield said. "Congress must remove all barriers to women, minorities and small businesses to have access to the Internet. Broadband is the 21st century civil rights issue and our laws must reflect that digital shift."
Conyers said that he will convene a panel on diversity in broadband at the upcoming Congressional Black Caucus Annual Legislative Weekend in September.
"We must make sure that broadband access belongs to everyone," he said.
The Minority Media & Telecom Council (MMTC), which sponsored the conference, has advocated for 27 years to advance the rights of minorities in media, telecom and broadband policy debates in decisions made by the White House and on Capitol Hill. The organization recently supported The Washington Informer's fight to have continued access to District funds for advertising.

Nicol Turner-Lee, vice president and chief researcher and policy officer for the MMTC, said that 36 million Americans do not have access to the Internet, a number she called unacceptable.
"We at the MTTC have been studying broadband disparities and we find that communities that have people who are low-income, in rural areas and are elderly are struggling to get online," Turner-Lee said. "We need to get involved in those conversations on not only who has access to the Internet, but who can use it, buy it and own it."
Tennessee state Rep. Joe Armstrong (D-Knoxville) attended a conference sponsored by MTTC three years and said it influenced him to make a successful bid for a radio station in his hometown.
"I am now the owner of WJBE," said Armstrong, the president of the National Black Caucus of State Legislators. "What many people don't know that this is the first station that James Brown owned. It was not easy getting it but I worked hard to do it with the help of MTTC."