Obama Renames Fellowship after Nelson Mandela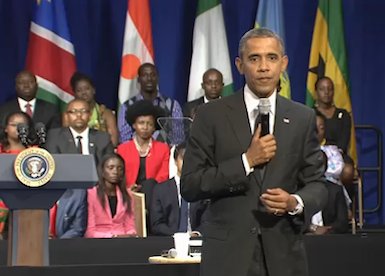 President Obama has renamed a fellowship program that educates young African leaders after former South African President Nelson Mandela.

The program, known formerly as the Washington Fellowship for Young African Leaders, will now be called the Mandela Washington Fellowship, Obama announced Monday at the Omni Shoreham Hotel in Northwest D.C. to an audience including 500 young Africans in the country for a six-week leadership training course.
Obama said the late human rights icon was the natural choice for the fellowship's formal name.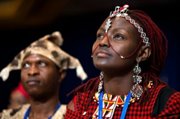 "I launched this fellowship in Soweto, not far from the original home of Nelson Mandela," he said. "And the spirit of this program reflects [Mandela's] optimism, his idealism, his belief in what he called 'the endless heroism of youth.'"
The program, part of a larger initiative that the president started in 2010, connects young African leaders to leadership training opportunities at historically black colleges and universities, as well as other select institutions.

Obama plans to expand the program to 1,000 scholars by 2016 and is working to have online courses in leadership and economic development available to the young leaders in their native countries. He has also facilitated the building of four regional centers in Senegal, Ghana, Kenya and South Africa for the young leaders and he will make available grants for young potential entrepreneurs on the continent to start their own businesses.
"We have to make sure that we're all seizing the extraordinary potential of today's Africa — the youngest and fastest-growing continent," Obama said.