Judge's Ruling Upends D.C. Gun Ban
Barrington M. Salmon | 7/29/2014, 3:43 p.m. | Updated on 7/30/2014, 3 p.m.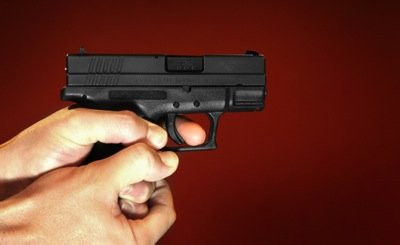 Alan Gura and Dave Kopel are exulting in a decision handed down by a federal judge on July 26 that struck down a D.C. law banning District residents from carrying their handguns in public.
Judge Frederick J. Scullin Jr., of the U.S. District Court for the District of Columbia, declared the law unconstitutional.
D.C. Attorney General Irv Nathan filed a motion Monday seeking an immediate stay pending an appeal or six month to give city officials time to study the ruling, rework and then enact new gun possession laws. And on Tuesday, Scullin issued a stay until Oct. 22.
Gura, the attorney representing the four plaintiffs in the case, Palmer v. District of Columbia, said he's extremely pleased with the outcome, which took five years to be rendered.
"This is a great victory for the rule of law," said Gura, whose practice Gura & Possessky has offices in the District and Alexandria, and focuses primarily on appellate litigation and constitutional law. "Whatever people think about guns, we have the rule of law and a Constitution which outlines what is applicable."
"People do enjoy the right to bear arms. A law to completely abolish guns couldn't stand. The decision was a very long time in coming. We're glad this finally came down. If the court enters a stay, for a period of time, it won't be in effect. We'll see."
Delroy Burton, chief executive officer of the Fraternal Order of Police, said the ruling has sent ripples through D.C. police circles.
"It's a sea change," said Burton during an interview Monday afternoon. "Everything is up in the air. Up until Saturday, a person would be arrested. Now we have to change our thinking because a person may be licensed. It's a question of what do officers have to do going forward. It's a paradigm shift in dealing with this and handling it properly."
Meanwhile, on Monday, July 28, Police Chief Cathy Lanier issued bulletins to the rank-and-file and to residents outlining the new developments, indicating that officers would not arrest those carrying legally registered pistols when they're out in public.
D.C. Delegate Eleanor Holmes Norton said this is only a District Court decision, adding that she's encouraged because in the past, the U.S. Court of Appeals for the District of Columbia Circuit upheld the constitutionality of three of the District's four major gun laws.
"Saturday's decision goes beyond the Supreme Court's Heller decision, which was limited to possessing a ready-to-use handgun in the home," she said. "The Supreme Court has not ruled on any gun matter except the right to possess a handgun in the home. Saturday's decision is not an invitation for intervention by members of Congress who have no responsibility for public safety in the District of Columbia.  It's a call for clarification by the federal courts."
Kopel, an associate policy analyst with the Cato Institute in Northwest, characterized the District's complete prohibition, with no process for a legal gun owner to even apply for a carry permit, as patently unconstitutional.