P.G. County Launches War Commemoration Events
7/29/2014, 12:23 p.m.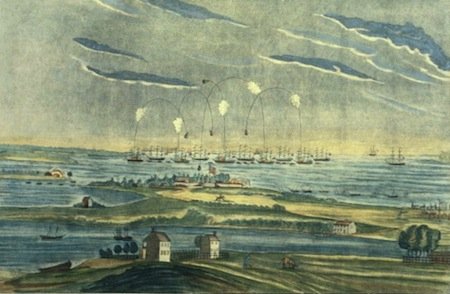 Prince George's County is joining D.C., Baltimore and other area jurisdictions for a monthlong commemoration of the 200th anniversary of the 1814 Chesapeake Campaign during the War of 1812.
The British invasion of the region in the summer of 1814 included the Battle of Bladensburg and a march on D.C. that led to the eventual burning of the White House and the U.S. Capitol. The nation later repelled British forces at the Battle of Baltimore.
"It is a very special two months in Prince George's County, the state of Maryland, and the District of Columbia as we commemorate the 200th anniversary of events that saved this nation's existence," said Prince George's County Executive Rushern Baker III. "Prince George's County and Prince Georgians played a significant role during this invasion from the British. Throughout the county, Prince Georgians fought a guerrilla war against the British and as the experienced British army marched on the nation's capital, citizens of this County banded a militia together and made the best stand they could at the Battle of Bladensburg."
Beginning with this weekend's "Muster the Militia" and culminating with the "Undaunted Weekend" celebrating the bicentennial of the Battle of Bladensburg in late August, there will be battle reenactments, music and dancing, children's games, information booths and fireworks.
The celebrations continue through September when the nation acknowledges the 200th anniversary of the national anthem during Star-Spangled Spectacular in Baltimore, Sept. 10-16.