D.C. EDUCATION BRIEFS: Henderson Appointee to Focus on Male Students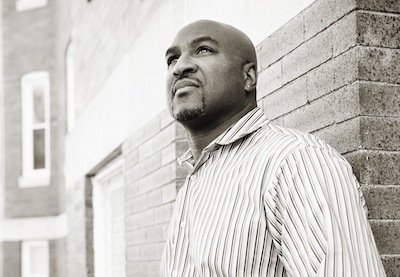 A former middle school teacher from Detroit, who has won numerous educational awards, has been tapped by Chancellor Kaya Henderson as chief of innovation and research.
Robert Simmons has also been part of a team of educators who launched a STEM-focused middle school for boys, and founded a mentoring program for African-American boys in Minnesota.
He will take a sabbatical from his current post as a professor of urban education at the Center for Innovation in Urban Education at Loyola University in Baltimore, Maryland.
Simmons will be tasked with helping to improve the graduation rates for the school system's black male students.
New Ballou Principal
Yetunde Reeves, Ph.D., a principal and teacher from the Oakland, California, school district has assumed the helm at Ballou Senior High School.
Reeves comes to Ballou after having served since 2012 as executive director of secondary education at the Hayward Unified School District in the San Francisco Bay Area.
She earned a bachelor's or art degree in history at the University of New Orleans, an master's of art at the University of California, Los Angeles and a doctorate in educational leadership at Mills College in Oakland.
After earning her master's degree in educational leadership and an administrative credential from Mills College, the East Palo Alto, California, native became an assistant principal for one year and then served as principal for four years in a high school dedicated to creating a college-bound culture for underserved youth.
Free Students Rides
The District Department of Transportation and the Washington Area Metropolitan Area Transit Authority have developed a free electronic bus pass for the "Kids Ride Free on Bus" program.

The electronic bus pass can be used by District students during the hours of 8:45 a.m. to 3:45 p.m., Monday through Friday. With the new pass, students do not have to present their DC One Cards to the bus operator.

Students can obtain the free pass by registering their DC One Card (at www.dconecard.dc.gov).

Dwight Davis among Teachers at White House
Dwight Davis, a 5th-grade teacher at Wheatley Education Campus in Northeast, recently joined three other teachers who met on July 7 at the White House with President Barack Obama and U.S. Secretary of Education Arne Duncan, for an hourlong roundtable about teaching and school reform.
Davis, who is also a "Teach Plus Teaching" Policy Fellow, has taught at Wheatley for 10 years.
When asked why he's remained in the profession so long, the District native said it's because of "the kids and the families."