EDITORIAL: Restoring the Anacostia River
7/30/2014, 3 p.m.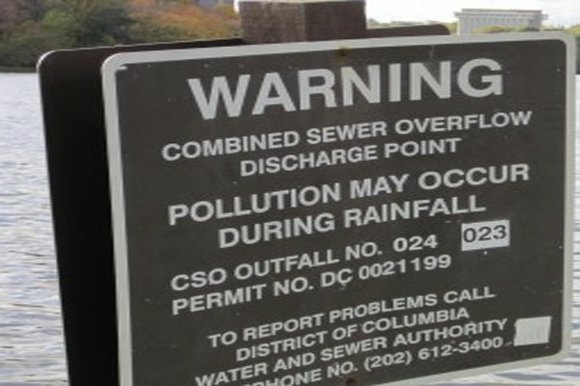 In the life of every country, community and city, people have depended on rivers and waterways for growth, development and sustainability.
The Anacostia River, which runs from Bladensburg, Maryland, to the District, is no different.
Once a thriving body of water supporting a variety of fish and other wildlife, the Anacostia has been severely neglected by Congress, local elected officials and residents. More than a century of mistreatment has transformed a once clean and vibrant river into one laden with sediment, trash, sewage, pathogens, toxic chemicals, stormwater runoff and other pollutants which are slowly killing it.
A raft of proposals and programs such as the Anacostia Waterway Initiative (AWI) all promised to revitalize the nine miles of river but a number of studies indicate higher than acceptable amounts of pollutants like chlordane and PCP in carp, eel and catfish. It's unsafe to swim in the Anacostia, or to eat its fish and the Anacostia Watershed Society has given the river an 'F' for water quality.
The Natural Resources Defense Council calls the Anacostia River the poster child for America's tragically neglected, abused urban waterways. But help may be on the way. Both former Mayor Anthony Williams, CEO of the Federal City Council and Mayor Vincent C. Gray have announced plans to implement a range of initiatives designed to reduce pollution and sewage discharges and foster renewal for the beleaguered waterway.
On July 29, Mayor Vincent C. Gray planned to sign the Sustainable DC Omnibus Amendment Act of 2014 at the Anacostia Community Boathouse. The Anacostia Watershed Society in conjunction with the District Department of the Environment and Tetra Tech, planned a boat tour along the Anacostia River after the signing to demonstrate how a sediment sample is taken, logged, and placed in a container for lab analysis for the project.
The Federal City Council, has as a major project, jump-starting the lost momentum for comprehensive revitalization of the river area. The AWI has 19 regional and federal agency partners and its goal is to work with all stakeholders, especially the city, the federal government and the State of Maryland, to transform the river.
Going forward, the hope is that all stakeholders will ramp up their participation and that residents will embrace changes in their daily routines to help reduce the amount of pesticides and toxic substances that flow into the Anacostia.