EDITORIAL: United Nations Blues
7/30/2014, 3 p.m.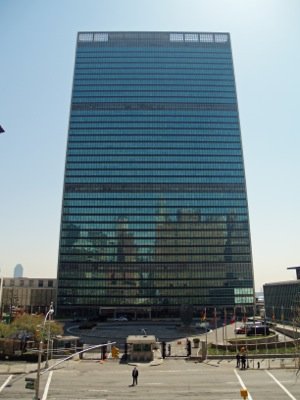 Vladimir Putin annexed Crimea and last week, Russian troops or Ukrainian rebels shot down an airliner killing 298 people.
In Iraq, insurgents of the Islamic State in Iraq and the Levant (ISIS) have overrun large portions of the country, killing those regarded as infidels as they sweep toward Baghdad. Meanwhile, rebels from Boko Haram kidnapped 300 young women and girls 100 days ago, and after weeks of bombing Palestinians in Gaza, an Israeli ground incursion has left more than a 1,000 Palestinians dead, most of them civilians and children, and large swathes of the territory in ruins.
In the midst of all this carnage and madness, where is the United Nations?
The UN has no military forces of its own, and member states voluntarily provide the police and military personnel needed for individual peacekeeping operations.The approved budget for UN peacekeeping operations for the current fiscal year is almost $8 billion. But it seems like a waste of money because the UN has no teeth, as evidenced by how completely Israel and Hamas have ignored UN Secretary General Ban Ki Moon and Secretary of State John Kerry.
Maybe it's time to revisit the UN's usefulness because it's had little success although peacekeeping is one of its primary mandates.