Melvin Foote Still Taking the Lead on Africa
CFA Founder Prepares for Major Summit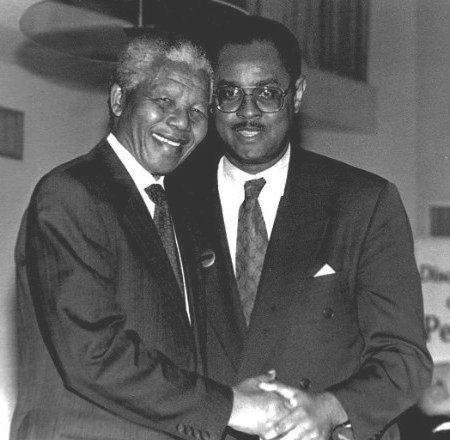 Melvin Foote may have fit right in with the 1980s conglomerate of rock stars that came to be known as U.S.A. for Africa.
Only, Foote's push for a better understanding of the world's second largest and second most populous continent has never been fleeting. And, he's never belted out the song, "We are the World."
"I think Africa matters and people are shifting their focus to Africans and, finally, the United States government is recognizing that Africa matters," said Foote, 63, a pioneer in the field of African Affairs who founded the Constituency for Africa (CFA), located in Northeast, nearly a quarter of a century ago.
Foote said the upcoming U.S.-Africa Leaders Summit, which begins Monday August 4 to Wednesday August 6, will provide at least 50 African leaders an opportunity to engage President Barack Obama.
It will also include members of the administration, and other key business owners – executives from the U.S. and Africa, members of Congress, and every day folks.
"Given the history of the United States with slavery and Jim Crow, Africa didn't matter. The only thing that mattered was that it was a source of getting slaves," Foote said. "Now, we find ourselves in a global economy and we need oil and minerals and we need to protect national security which is all the reason why the preeminent world power has to be a part of this summit."
Foote said 20 percent of imported oil now comes from Africa and that will increase to about 30 percent over the next decade.
"If something should happen to Saudi Arabia or Bahrain, it will leave the U.S. in a real pickle," he said. "We will find ourselves scrambling for Africa's oil, but China, India and Russia want that oil too."
Recognized as a leading expert on issues related to African policies and programs, Foote founded the CFA in order to establish a network of organizations, groups and individuals committed to the progress and the strengthening of Africa and Africans around the globe, he said.
While Africa enjoys strategic partnerships with many regions of the world, including Europe, Asia, and Latin America, Foote said that kind of relationship doesn't exist with America. He said he's hoping this will be an opportunity for Africa to establish a better rapport with the U.S.
Foote said the CFA will host its own summit in September and officials will review potential gains from the U.S.-Africa Leaders Summit.
"I proposed this [current] summit. When Obama got into office I was the one who offered the suggestion because the economy had collapsed and we were hemorrhaging 30,000 jobs a month, Osama bin Laden was promoting terror, we'd just really come off of the September 11 terror attacks and the banks had collapsed," Foote said.
"Say what you will about George W. Bush. But, in the case of Africa, Bush was the best president that we've ever had," he said. "Remember, Bush got Colin Powell and Condoleezza Rice and he had black people in positions of ambassadors to Africa and assistant deputy for African Affairs. That's why things were good under Bush."