Metro Sued over Background Check Policy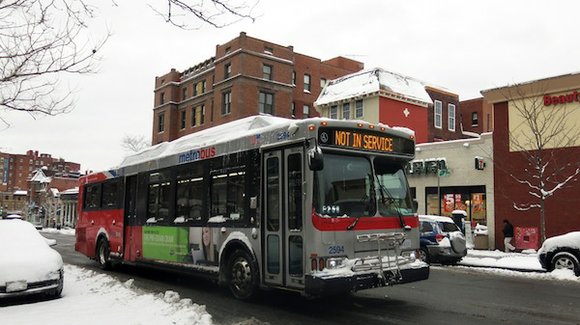 Two civil rights organizations supported by a D.C. law firm recently filed a lawsuit on behalf of nine plaintiffs against the Washington Metropolitan Area Transit Authority and three of its contractors, charging an unfair usage of criminal background checks.
The NAACP Legal Defense and Educational Fund and the Washington Lawyers' Committee for Civil Rights and Urban Affairs joined the law firm of Arnold & Porter in saying that Metro's criminal background checks policy goes beyond any legitimate public safety concerns to stigmatize well-qualified applicants, many of whom are black.
"While criminal background information can be a legitimate tool for employers when screening job applicants, Metro's policy is unduly harsh, out of step with other jurisdictions and limits opportunities for qualified African-American employees," said ReNika Moore, director of the Economic Justice Group at the NAACP Legal Defense Fund.
The transit agency is being accused of ignoring civil rights and EEOC guidelines in firing employees and disqualifying job applicants based on criminal convictions without regarding when the conviction took place or whether it is relevant to the job sought. Under Metro's policy, a large number of criminal convictions, including many nonviolent drug convictions, result in lifetime disqualification from working at the agency.
One of the suit's plaintiff, Erick Little, an operator for Montgomery County's Ride On service, passed the tests and interviews to qualify to be a bus operator for Metro, but his job offer was rescinded by Metro because of a decades-old conviction that he disclosed during his interview.
"I made a mistake when I was 19 years old," said Little, 47. "I learned from my mistake, changed my life, and am willing to work hard to provide for my family but WMATA is telling me that because of my 27-year-old mistake I am not qualified to drive a bus."
John A. Freedman, who works for Arnold & Porter, said that the agency has a right to use criminal background checks, but is being unnecessarily stringent.
"Their current policy is too rigid and unfairly bars people who have paid their debt to society," Freedman said. "WMATA can and should adopt a background screening policy, as similar entities have done, that is fair and nondiscriminatory and that does not compromise public safety."
Ward 4 Council member and Democratic mayoral candidate Muriel Bowser, who sits on the Metro board of directors, has worked to make sure that returning citizens are treated fairly as employees and applicants.