P.G. County Education Briefs: White Appointed Schools CFO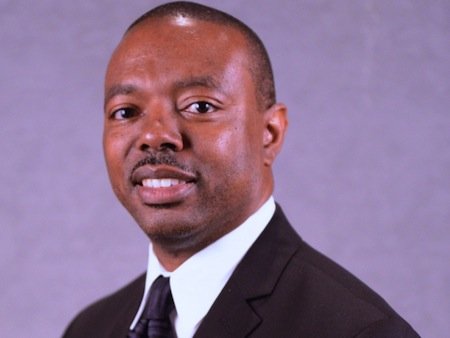 Colby R. White, who first served the Prince George's County Public Schools system 18 years ago as an accounting clerk, has been named the schools' chief financial officer.
Prior to his recent appointment by Kevin Maxwell, schools CEO, White served the district as a budget technician, budget analyst and acting budget director.
In his new capacity, White will oversee a staff of 175 employees as he helps craft the schools' $1.8 billion budget.
New Administrators
Several administrative appointments have been made for the 2014-15 term and include:
Megan Ashworth, Principal, Barack Obama Elementary School; Kathy McCormick, Assistant Principal, Oxon Hill High School; Ronald Cropper, Assistant Principal, Langley Park McCormick Elementary School; Brenda Reid-Sanders, Assistant Principal, Robert Gray Elementary School; Brian Crumb, Assistant Principal, Ernest E. Just Middle School; Charoscar Coleman, Principal, Dr. Henry A. Wise Jr. High School; Laura Carr, Resident Principal, William Beanes Elementary School; Aja Ramsay, Resident Principal, Thomas Stone Elementary School; Pauline Belton, Assistant Principal, Charles Carroll Middle School; Beth Grote-Morphew, Assistant Principal, Accokeek Academy; Kia Barnes Ladan, Assistant Principal, Charles H. Flowers High School; Vernetta Christian, Resident Principal, Charles H. Flowers High School; and Angela Sator, Assistant Principal, DuVal High School
Back-to-School Fair
The first day of school is Tuesday, Aug. 26 and to help boost the enthusiasm of both students and parents, the Board of Education will sponsor the annual "Back-to-School Fair."
The community-wide event that provides participants resources for the new school year, will be held from 10 a.m. to 1 p.m., Saturday, Aug. 9 at Show Place Arena in Upper Marlboro, Maryland.
The fair will include on-site student registration, an opportunity to purchase school supplies and uniforms. There will also be student performances, and the popular backpack giveaway.
Representatives from various schools, offices and county agencies will be available throughout the day to get acquainted with students and parents and respond to their concerns.
Maxwell Shares Priorities
Schools CEO Kevin Maxwell said in a recent interview that he will focus on resolving issues that center around teacher evaluations and establishing a more collaborative partnership with the teachers' association in the upcoming school year.
"I think all of that's going to be really helpful to us," said Maxwell, 62, who's been at the helm since June 2013. "[That includes] building programs we've gotten the approval for, getting them up and running and getting some results."
School Supply Drive
The Bowie Gymnasium at 4100 Northview Drive asks for school supply donations for its upcoming 11th annual "Back-to-School Bash" on Saturday, August 16.
The first 300 children attending will receive a backpack filled with school supplies.
Donations can be taken to the collection bin in the gym's front desk area or given to a staff member.
New Wrestling Coach
Kevin Bellamy has been hired to coach the wrestling team at Bishop McNamara High School in Forestville, Maryland.
Bellamy, 42, of Temple Hills, Maryland, founder of the Maryland Buffalo Soldiers Youth Wrestling Club, served as a past commissioner for the District Heights Boys and Girls Club and the Forestville Boys and Girls Club.