P.G. County Voters Decry Term Limit Increase
William J. Ford | 7/30/2014, 3 p.m.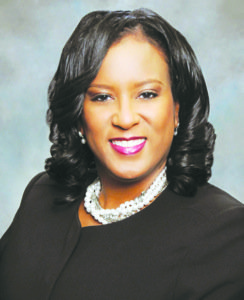 Vernon Knight wasn't pleased it took more than two months to repair a portion of Walker Mill Road in his District Heights neighborhood.
Knight, 67, blamed the Prince George's County Council for the slow response. He became more incensed when told about the council's proposal to increase elected officials time in office from two four-year terms to three.
"In Montgomery County, that street would have been fixed within a week. The lack of work from [the Prince George's council] is terrible. My vote for extending terms another four years is 'Hell no,'" Knight said July 25. "Those guys don't need to be on the board for two days. With the exception of [the late County Executive Wayne] Curry, I haven't seen council members do a doggone thing."
Council voted July 23 to ask residents to extend the terms from two to three for council members and the county executive. The question will be placed on the ballot in the November election.
Term limits have been in effect since November 1992. The council's vote last week came after a recommendation from the Charter Review Commission that's appointed every four years to review the county charter.
Shirley Williams said term limits ensure that council members don't get complacent.
"Fresh faces and fresh thoughts keep things moving," said Williams, 56, who moved to Bowie from Philadelphia last year. "Twelve years is too long and that's how things get corrupt."
Councilwoman Andrea C. Harrison (D-District 5) of Springdale said in an email July 26 to manage, finance and develop communities takes longer than eight years to complete.
"Oftentimes, one is only between design and finance in that eight-year time frame. What often happens is when a new administration comes in … the focus and priorities change," she said. "It becomes difficult to continue to move forward with constant starts and stops."
Councilman Derrick Davis, 47, (D-District 6) said he's been opposed to term limits when it first appeared on the 1992 November ballot. He served on the Charter Review Commission in 2000 and recommended the removal of term limits, he said.
"It puts us at a competitive disadvantage in our region," said Davis, who's in the process of moving from Mitchellville to Upper Marlboro. "The greatest responsibility of council is land-use. Second [it's] the budget. Look at the lifespan of most land-use decisions. It takes a long time just to build out a project."
The council goes into recess in August and tentatively resumes its meeting schedule Tuesday, September 2.
The two four-year terms end in December for three council members: Vice Chairman Will Campos (D-District 2) of Hyattsville; Eric Olson (D-District 3) of College Park; and Ingrid M. Turner (D-District 4) of Bowie.
Some of the council's main duties are to create, amend and pass laws, approve budgets, confirm administrative appointments made by the county executive and borrow money through a referendum. Council also sits as the District Council when convening on zoning and land-use matters and as the Board of Health for health policy topics.