D.C. Council Members Support Bowser at Fundraiser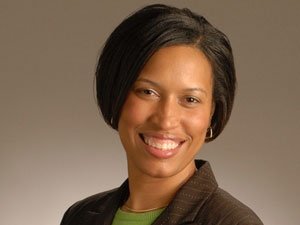 Hundreds of D.C. Democrats, including several members of the city council, attended a fundraiser Saturday at the Capitale in Northwest for D.C. Council member Muriel Bowser, the party's nominee for mayor.
Council members Vincent Orange (At Large), Anita Bonds (At Large), Tommy Wells (Ward 6) and Yvette Alexander (Ward 7) were all on hand for Bowser, chatting amicably with fellow Democrats while munching on appetizers.
Orange, who ran against Bowser (Ward 4) in the April mayoral primary, said that he firmly supports his colleague's bid move to the mayor's office on the Wilson building's sixth floor.
"Muriel Bowser is intelligent and she has bright and fresh ideas," Orange said. "She will be a lovely, lovely mayor."
Bowser will face fellow Council member David Catania (I-At Large) in the November general election. No Democrat mayoral candidate has ever lost D.C.'s general election and Democratic voters outnumber Republicans citywide, 10 to 1. Nevertheless, Catania has promised to make a credible run and he already has launched a "Democrats for Catania" group.
D.C. Mayor Vincent Gray, who Bowser defeated in April, didn't attend the event, though some of his strongest backers were on hand, now in support of Bowser.
"I am absolutely going to vote for Muriel in November," said Ethel Delaney Lee, 88, a longtime Democratic activist in Ward 4. "She is supportive of seniors and has promised to look after us."
Wells, who also ran against Bowser in the primary, said that Democrats will have to work to see that she is elected.
"This election should not be taken for granted," Wells said. "We will need to get your neighbors involved. I know that I will knock on doors in Ward 6 for Muriel."
Bowser said she plans to continue to engage residents throughout the summer leading up to the general election.
"I plan to be in people's living rooms," she said. "If you have 20 to 30 people there and some wine and cheese, count me in."