BUSINESS EXCHANGE: Make Juneteenth a National Holiday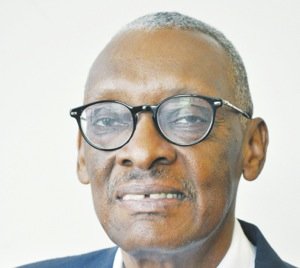 How, and when, do you celebrate Blacks' freedom in this country? While most American slaves received their freedom after President Abraham Lincoln signed the Emancipation Proclamation, those slaves in Texas had to wait more than two-and-a-half years later to be free. America's slavery didn't entirely end until the Union Army arrived in Galveston, Texas on June 19, 1865.
Is yours a household that celebrates "Juneteenth" as Blacks' Emancipation Day? Did your ancestors gain their freedom on July 4, 1776; on April 16, 1862 when President Abraham Lincoln signed the Compensated Emancipation Act; or on June 19, 1865? Juneteenth continues to gain status as Blacks' Independence Day. In fact, Blacks' overall emancipation didn't take place until General Gordon Granger arrived in Galveston and issued General Order No. 3.
Emancipation Day occurred in the District of Columbia on April 16, 1862, but wasn't fully realized until June 19, 1865, more than three years later. Explanations for the holdups in granting freedom to America's Black slaves vary. Depending on who's doing the talking, the delay could have been attributed to anything from bureaucratic delays to a slow mule. Once freed, self-staining Blacks tilled soil that they owned in thriving farming communities.
Juneteenth is a time to take pride in who we are and our ancestors. Freedom came in many guises to the four million African Americans who'd been enslaved at the beginning of the Civil War. The fortune ones were emancipated as early as 1861 when Union forces captured outlying areas of the Confederacy. Other slaves emancipated themselves by running away to freedom, which in some instances was as close as the nearest Union Army camp. President Lincoln's Emancipation Proclamation liberated all Blacks residing in territory captured from the Confederates after January 1, 1863.
To what extent, and in what ways, do contemporary American Blacks take pride and celebrate Black history?  Who do you know that commemorates America's 2nd Independence Day celebration and the oldest African-American holiday? Juneteenth is an official state holiday in Texas. It's also recognized by 40 states and the District of Columbia. Juneteenth advocates have worked tirelessly for years to have the federal government institute a national day of recognition.
Hopefully, Juneteenth will garner a growing interest among contemporary Black Americans. The Rev. Dr. Ronald, Myers Sr., founder and chairman of the National Juneteenth Christian Leadership Council, is leading a petition drive for the United States government to make Juneteenth a national holiday. The "19th of June" is the freedom forerunner to the 13th Amendment, which ensured freedom for all slaves in the United States, Juneteenth Independence Day completes the cycle of Independence Day celebrations in America. In 1997, the 105th Congress passed Senate Joint Resolution 11 and House Joint Resolution 56 officially recognizing Juneteenth Independence Day in America. A Presidential Proclamation is all that's required for Juneteenth Independence Day to be recognized as a national holiday. America's Blacks need to think about why they allow President Barack Obama to refuse to acknowledge Juneteenth. "Why does President Obama, the first African American to occupy the White House, have a problem with hosting a Juneteenth celebration?" asks Myers. How can Black Americans continue to allow the president to waffle on the issue when in actuality the White House and United States Capitol were built under the tyranny of enslavement.
As you chill and grill during this year's July 4th celebrations, give some thought to the trials your ancestors experienced and reflect on Frederick Douglass' July 5, 1852 speech, "This Fourth of July is yours, not mine. You may rejoice, I must mourn." The faith, determination and strength of character demonstrated by former slaves is an example of why, at least once a year, Black families need to make it an occasion to talk about and document your lineage and the ancestors who slaved for your freedom. Do this so your children will know their true history. Then, have the entire family join Myers in petitioning the United States Postal Service to issue a Juneteenth postage stamp.
William Reed is publisher of "Who's Who in Black Corporate America" and available for projects via the BaileyGroup.org.