Donald Sterling OKs Sale of Clippers, Drops Suit
WI Web Staff | 6/4/2014, 6:48 p.m.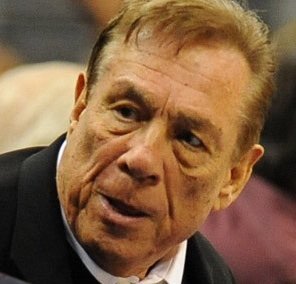 Los Angeles Clippers owner Donald Sterling has officially agreed to sell the team and drop a $1 billion lawsuit against the NBA, his lawyers said Wednesday.
"The NBA and Donald Sterling and Shelly Sterling have agreed to sell the Los Angeles Clippers to Steve Ballmer for $2 billion and various additional benefits. All disputes and outstanding issues have been resolved," attorney Bobby Samini said, according to NBC News.
The deal was initially announced last week but was contingent upon the Sterlings' agreement not to sue the league — leaving the transaction in limbo after Sterling filed a lawsuit Friday against the NBA for $1 billion in damages. The suit was dropped upon his agreement to sell the franchise.
Sterling had been under intense pressure to sell since sparking a national firestorm in April when recordings surfaced of him making racially charged comments to his girlfriend during a phone conversation.
His estranged wife, with whom he jointly owns the team, had him declared mentally incapacitated last week in order to strike a deal with league. The NBA and Commissioner Adam Silver had sought to terminate the Sterlings' ownership before Shelly agreed to sell.