EDITORIAL: Tax Cuts on the Horizon
6/4/2014, 3 p.m.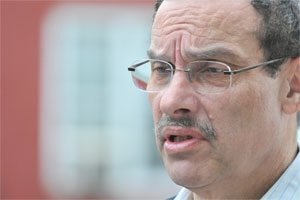 After a relatively quiet spring, it looks like there will be lots of fireworks between Mayor Vincent C. Gray and the D.C. Council over the fate and funding of streetcars. Last Wednesday, the D.C. Council gave the go ahead for the city's largest tax cut in a decade and a half.
Council Chairman Phil Mendelson said the cuts arise out of growing concerns about the disparities between rich and poor in a city where most residents are being bludgeoned by high rents and exorbitant home prices.
Beginning in January, the tax cuts will take effect and low- and middle-income residents primarily, will pay less taxes. However, all city residents, individuals and businesses, will be able to share in the largesse, including those who take home up to $1 million a year and residents bequeathed multimillion-dollar estates.
The plan is to fund the tax cuts by directing money away from one of Gray's pet projects: streetcars. The tax cuts are welcome and much needed. It's unlikely, however, that Gray will allow the hit to the streetcar project to go unchallenged.