Kenilworth-Parkside Residents See Brighter Future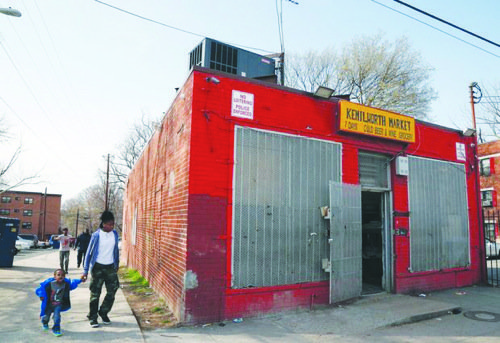 With great fanfare, the nonprofit D.C. Promise Neighborhood Initiative (DCPNI) designated the Kenilworth-Parkside area in Northeast as a Promise Zone.
Following the 2010 designation residents and others, who had suffered through decades of a decaying infrastructure and a fractured community that crime and drugs ravaged, rejoiced.
Today, in different parts of the community there are signs of progress, despite some who said the pace of change has moved too slowly to suit them.
"I wish we had made a bigger difference faster but I understand it's not realistic," said Wendy Goldberg, the initiative board's leader.
However, hope certainly springs eternal as tangible evidence abound that Kenilworth-Parkside has started to turn the corner.
"We got involved in 2010 when it was still in the planning stages because this initiative aligns with our mission to help community-based organizations to create healthy neighborhoods," said Oramenta Newsome, executive director of Local Initiatives Support Corporation (LISC), a New York-based organization that helps rebuild blighted neighborhoods through loans and other assistance to improve the quality of life for residents.
"Where you want to conduct your business, where you raise your child, that's important," Newsome said. "The information that we've been provided about Kenilworth-Parkside indicates that they are definitely making small but ongoing progress."
A new executive director for the initiative will soon be appointed by DCPNI officials, one who's expected to further energize a community that's finally sensing change.
Already, the abandoned Kenilworth Elementary school which closed in 2013 has been transformed into computer labs and children's play areas and a gym has been converted into a boxing training facility.
Officials have started training adults on computers and they have also provided a Parent Resource Center at the Neval Thomas Elementary School where after-school programs include homework assistance, hip-hop dancing, boxing and digital media courses.
Thanks to the late Abe Pollin, who once owned the Washington Wizards and Capitals, new condominiums along Barnes Street have opened for low-income individuals and families.
The development includes 83 brand new three-bedroom units with minimal down payment requirements. "I know that I'm very optimistic because we are seeing younger people move in and we are seeing them buy the new houses and also join our church," said Ulysses W. King, a trustee at the Zion Baptist Church on Kenilworth Avenue in Northeast.
King, 65, said he's been with that church since 1966 and he's seen the worse of the neighborhood, but a renaissance beckons.
"There's a lot going on. Mayor Vincent Gray recently attended one of our town hall meetings at the church and, like he said, I believe everyone should be patient because great things are now starting to happen here," King said.
For many, the crown jewel in the transformation is Educare of Washington D.C., a public charter school which opened in 2012. Since Educare opened, the goal has been to provide equality in education to children living in conditions that are starkly different from those residing in wealthier sections of the District.
Educare receives funding from private and public partnerships and stakeholders who are committed to educational reform.