LETTERS TO THE EDITOR: Arts Coverage Matters
6/4/2014, 3 p.m.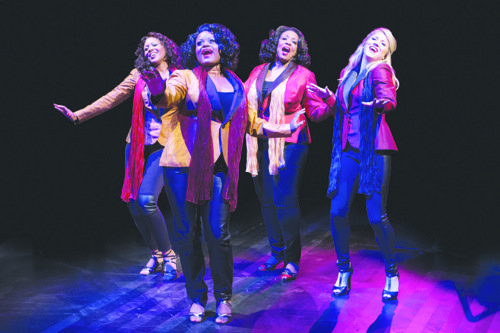 Eve Ferguson's review of Arena Stage's "Smokey Joe's Café" in the May 22 issue of The Informer was wonderfully written.
I had the opportunity to see the play, and I agree whole-heartedly with what Ms. Ferguson said. I found myself clapping and at times singing along with some of the performers. As a senior citizen, some of my fondest memories are of listening to those very songs on the radio and dancing to the songs at some of the wonderful house parties I attended.
If I were to have anything negative to say, it would be that some of the renditions of some songs were, to me, a little shallow or light in texture. I only say that because having grown up listening to groups such as The Drifters sing, "Under the Boardwalk," and The Clovers sing, "Love Potion #9," I wanted to hear the songs performed exactly the way I remembered them, the way they sounded on the original recordings. Other than that, the show was fantastic.
I just love that The Informer is covering the arts in the city, and I look forward to reading more.
James Lemon
Washington, D.C.
Invest in Public Schools
In reference to your cover story, "Supporters Fight for Public School Survival" (May 22-28 edition), I can't help feeling disheartened about the condition of public schools in our city. My parents attended D.C. Public Schools, I am a product of D.C. Public Schools, and both of my daughters attended D.C. Public Schools. We all received an excellent education.

Unfortunately, we as a people began to let other influences dictate what our schools should become, and look at the mess we're in. First, the dress code was all but eliminated. If you come to school dressed for a picnic, you will act like you're at a picnic. If the teacher dresses that way, too, then everything else falls into the "laid back" category.
Then, we allowed enterprising outsiders to convince us that any behavior is acceptable in school. Teachers were stripped of their ability to discipline students who needed it, and classroom behavior spiraled downhill, fueled by parents who bought into that "don't correct my child's behavior" point of view. Any child who misbehaved regularly was considered a candidate for "special education" given a test that somehow showed he had severe learning disabilities, then shoved into the special education pipeline, to languish there his entire time in public school.
One of the worst decisions, though, was the building of schools with open-space classrooms. We allowed somebody to convince us that this was the new, creative way to learn. What a disaster that proved to be! So many buildings must now be reconfigured or torn down and rebuilt with regular classroom spaces. In addition, tremendous amounts of money have been wasted, paid to so-called innovators who came to town with new curricula with catchy, cutesy names, and lasted less than one school year, then failed miserably at what they promised to accomplish.
Too many of today's parents believe that charter schools will better serve their children. The truth is that many charter schools aren't doing as well as public schools in educating students.
A school is going to be what the educational community puts into it, and that community consists of not just teachers and students, but most importantly parents who can demand a better education for their children, then go into those schools, roll up their sleeves, and let their children see what committed involvement can do.
Alice Meyers
Washington, D.C.