Marvin Gaye Tribute at Lincoln Theatre
Funk Brothers Headline Concert in Memory of Motown Star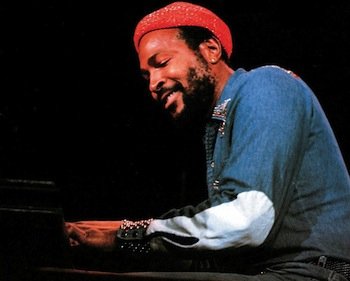 The legacy of Marvin Gaye remains legendary.
One of the great soul singer and songwriters of the 20th century, Gaye grew up in Northeast, attended Cardozo Senior High School in Northwest and eventually became one of Motown Record's biggest success stories.
While a glance at his biography or Wikipedia page provides a treasure trove of information, there aren't many who are better equipped to tell the story of one of the District's favorite sons than those who knew him well and worked with the three-time Grammy winner and Rock and Roll Hall of Fame inductee.
"Marvin Gaye Day is very important to those of us in the Washington Metropolitan Area," said Sandra Butler-Truesdale, 74, a classmate of Gaye's at Cardozo, who noted that the celebration usually occurs in April. "This year, however, it was the decision to celebrate in June during Black Music Month because it's very important that we keep the history of D.C. music alive through documentation and action."
Presented by the African American Music Association, Inc., in partnership with the D.C. Commission on the Arts & Humanities and D.C. Cares, Marvin Gaye Day will take place on Saturday, June 14 at the historic Lincoln Theatre in Northwest.
The famous Funk Brothers' percussionist Jack Ashford will be among those performing and honoring Gaye, who died on April 1, 1984 in Los Angeles just one day before his 45th birthday. Gaye would have turned 75 this year.
The lineup also includes a Marvin Gaye tribute band, the Marquees, the Jewels, and others.
Gaye counted as an original member of the D.C.-based band, the Marquees and event organizers said the theme this year centers on the soul legend's entire life, including those he influenced and individuals who inspired him.
"This year is quite historic because we're putting an emphasis on where Marvin started, which is right here in D.C. and we have the Marquees, his first group who came out of Cardozo High School in 1957 with Marvin's first recording," said Gayle James, a vocalist and manager of the Marquees.
"This year it will be Marvin Gaye 360, which means that we have people here from Washington who began with Marvin, including the Funk Brothers who played all of his music at Motown and we have Gordon Banks who headed another band that Marvin was in," said James, 63. "So, it's the Alpha and the Omega of Marvin's musical life."
Because of the advanced age of all of those participating who grew up with Gaye, it's unlikely that the artists performing at the celebration will have another opportunity to share the same stage, she said.
James said George Spann, 70, an original member of the Washington-based group, the Dynamic Superiors, will receive the D.C. Icon award at the event and District singer Ron Miles, 78, of the Rainbows, will be honored with the Man of Music award.
Both men will perform during the celebration, as will Maimouna Yousef, a new D.C. artist who has worked with the Marquees, and Mama Sandy Morgan, a local actress and poet will open the show with spoken word about Gaye's life.