National Museum of African Art Celebrates Milestone
Smithsonian Institution Turns 50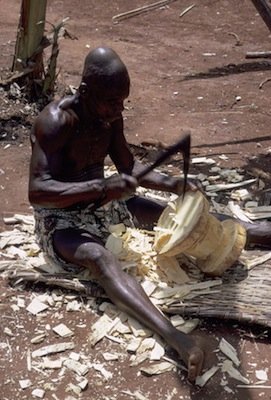 After 50 years, the Smithsonian's National Museum of African Art continues to inspire conversations about the beauty, power, and diversity of the arts around the world.
The richness of Africa's art and its culture will be prominently displayed as officials mark the Golden Anniversary of the museum, located along Independence Avenue in Southwest.
"You shouldn't celebrate just getting to be 50 years old," said Johnnetta B. Cole, the museum's director. "You have to celebrate what you've accomplished and what we've been able to do is a continuation of the original mission of the museum and a creative exploration into new areas," Cole said.
Plans for the museum's anniversary celebration, which officials scheduled from 10 a.m. to 5:30 p.m. on Tuesday, June 3, included special performances and events to help visitors to learn more about African culture through music, dance, film and art.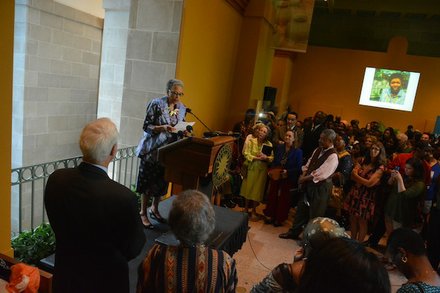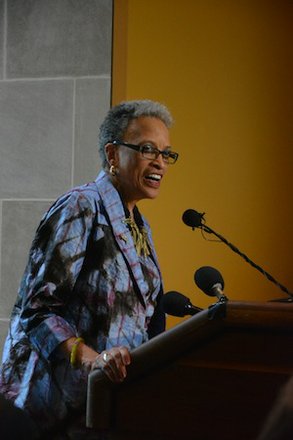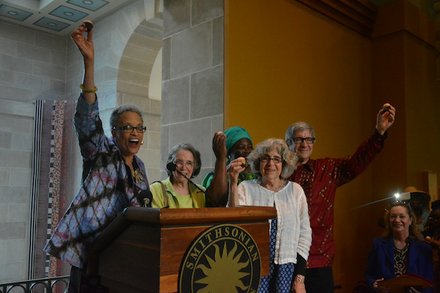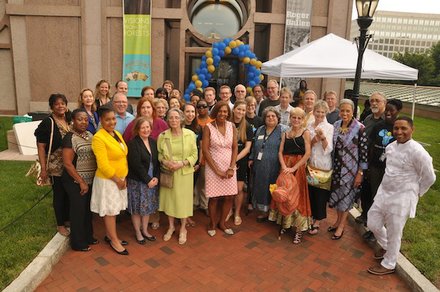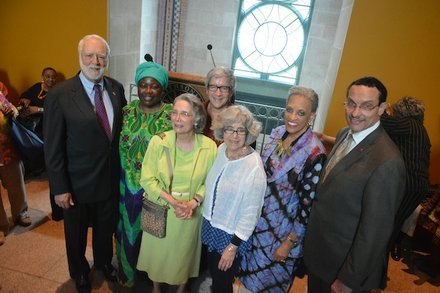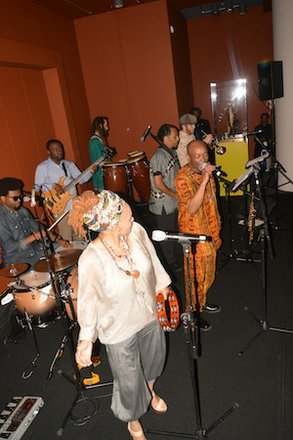 Michel Martin, host of National Public Radio's, "Tell Me More," counted among the participants scheduled to toast the anniversary with beverages, cupcakes and other goodies provided by Nando's Peri Peri in Northwest, Sprinkles Cupcakes in Northwest and Blessed Coffee in Takoma Park, Maryland, Cole said.
One of 19 under the wing of the Smithsonian Institution, the museum opened in 1964 at the Frederick Douglass House in Southeast.
Founded by Warren M. Robbins, a former U.S. Foreign Services officer, the museum initially focused on the traditional arts of sub-Saharan Africa but officials later expanded the collection and programs to include modern artwork which helped to distinguish it as the first in the country to have a sustained focus on contemporary African art.
"Our founder, Mr. Robbins, repeatedly said that African art can encourage cross-cultural communication and he was saying that back in 1964 when blacks and whites weren't exactly buddy, buddy," said Cole, 77, who made history as the first African-American woman to serve as president of Spelman College, the nation's oldest historically black women's college in Atlanta.
Mariko Silver, president of Bennington College in Vermont, said he considered Cole to be a great influencer of history. Silver selected Cole to give the college's keynote address at this year's commencement ceremony.
"She's someone who has made a life of navigating unknown territory and confronting some of the biggest, most important questions of our time," he said.
Cole, who accepted her current position five years ago, said activities planned to celebrate the anniversary include an ongoing tribute to the late Maya Angelou, a staunch supporter and advocate of the museum who counted among the many celebrities to attend events at the institution, including "Roots" author the late Alex Haley and actors Gregory Peck and Elizabeth Taylor.
"Many are talking about Dr. Angelou, but we were privileged to have known her, honored to have called her a friend," Cole said. "To the National Museum of African Art, she was our advocate, our cheerleader, and honorary chair of our national campaign and we will continue to learn from and be inspired by her exemplary life and work."
In celebrating the museum's anniversary, exhibits on display in June include the late Eliot Elisofon's 40th anniversary photographic archives which he donated.