Raymond Boone, Publisher of Richmond Free Press, Dies
WI Web Staff | 6/4/2014, 3:30 p.m.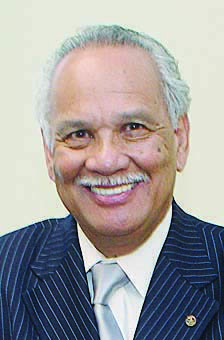 Raymond H. Boone, founder and publisher of the prize-winning weekly newspaper the Richmond Free Press, died at his home Tuesday after a bout with pancreatic cancer.
Boone, a native of Suffolk, Virginia, was a longtime newspaper reporter who received numerous awards and honors, including his induction into the Virginia Communications Hall of Fame at Virginia Commonwealth University in 2000. He also was the recipient of the 2006 Oliver W. Hill Freedom Fighter Award, the Virginia NAACP's highest honor.
Richmond Magazine named Boone to its list of "100 Power Players" in Central Virginia in 1998. In 1999, Style Weekly named Boone among Richmond's "Movers and Shapers" of the 20th century.
Under his stead, the Free Press's circulation grew to 135,000. The paper won eight national awards for journalistic excellence from the National Newspaper Publisher's Association in 2003.
Outspoken in his leadership, Boone announced last year the Free Press would no longer use the term "Redskins," which he deemed as racist.
Boone received a bachelor's degree in journalism from Boston University and a master's degree in political science from Howard University, where he eventually became an associate professor of journalism and taught for nearly nine years before launching the Free Press in 1992.
Before coming to Howard, he was editor and vice president of the Baltimore-based Afro-American Newspaper Group.
As a two-time Pulitzer Prize juror, he was instrumental in a push to place African-Americans and women on the Pulitzer board at Columbia University.
He and his wife, Jean, have two children, Regina Helen Boone and Raymond H. Boone Jr.